Bierdame offsite
Once in a while I get asked to talk or write about beer for others. You can find those activities here
Radio 2
After the WK I was interviewed by Vroeg op Frank.
Kleine Boodschap
Kleine Boodschap is a podcast about themepark De Efteling. De Efteling has launched several themed beers, so the gentlemen of Kleine Boodschap asked me to tell them a bit about the beers of De Efteling. It is in Dutch though: Kleine-Boodschap-podcast There will be a sequel about the newly launched hotel beer.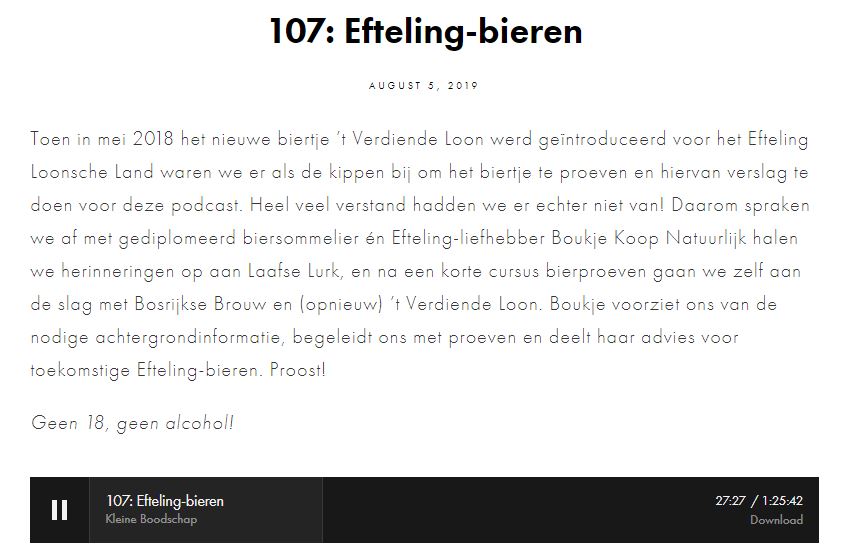 Beer in a Box
Beer in a Box interviewed me for their first edition of their new newspaper: The Grizzly Gazet. It's also in Dutch. You can find the second part of the interview online here.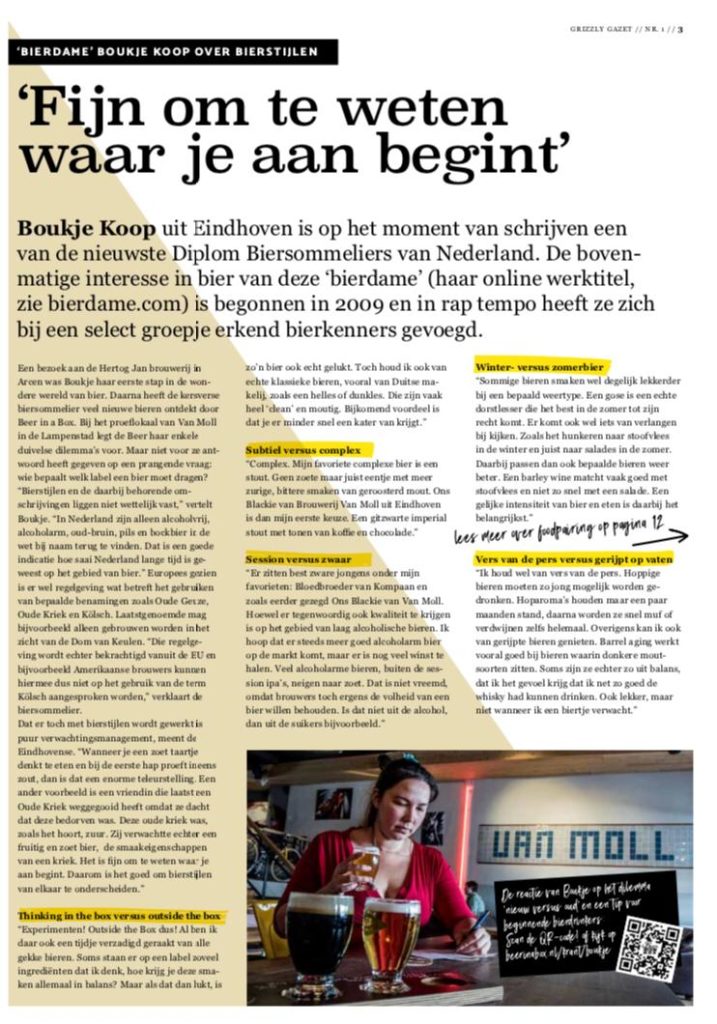 Pint
Over the upcoming year I'm going to write about some specific beers for Pint.