2020 April 19th
"De Dutch Beer Challenge 2021 komt eraan. De zevende editie alweer van de competitie die consument en horeca kan helpen bij een mooie bierselectie." https://www.entreemagazine.nl/node/34771
---
2021 April 13th
Yay! A 9 for Social Responsibility/Sociale Hygiëne 😁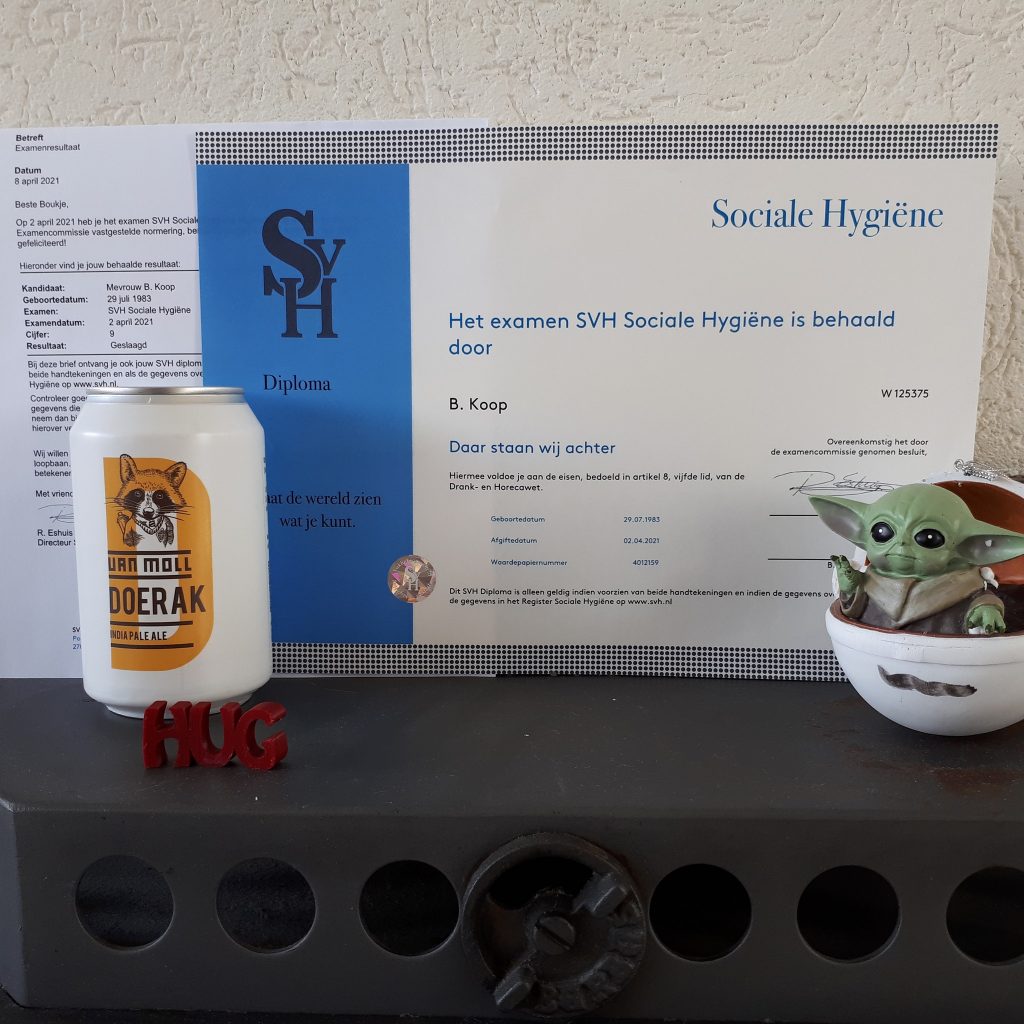 ---
2021 April 2nd
A fellow beer sommelier tipped me to do the Social Responsibility exam, so I did.
I passed today with a score of 38/40 😀

---
2021 March 21st
I'm going to do something new. Or well, actually I already did it before, but in another format. What, you ask? I'll tell you soon!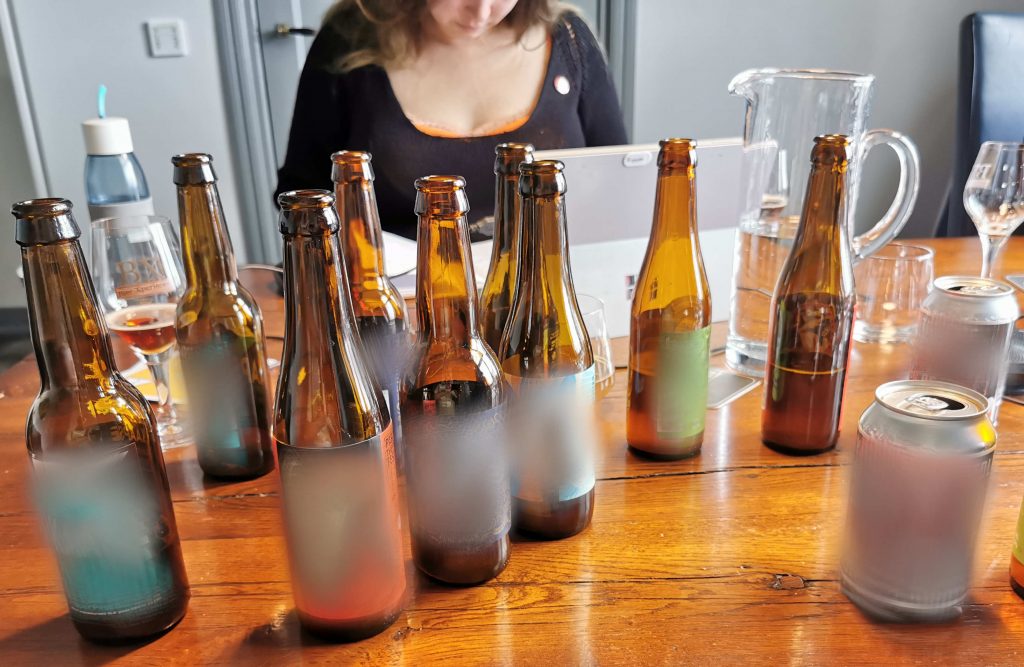 ---
2021 March 1st
So close yet so far away! Last week I walked to the Belgian border, but being the well-behaved citizen I am, I did not cross it to visit the Achelse Kluis. The signs told me I could walk to De Koningshoeve instead, but that seemed to be a bit of an overkill. 😅
So we just wandered the forests and all and ended with a beer in the sun
---
2021 February 19th
We did the Beer in a Box blind tasting! It was fun and very nicely done with the gorgeous labels and the chosen styles and such.
We guessed all the beer styles, and for the alcohol percentages we both guessed five correctly independently, but we corrected each other wrongly when we filled in the test site, so we finally had a score of 10 out of 12, which I'm happy with 😊🍺
Thank you, Bear!
---
2021 January 8th
We did a blind tasting of 23 German pilsners.
Never knew it was possible to safely transport 69 glasses in a backpack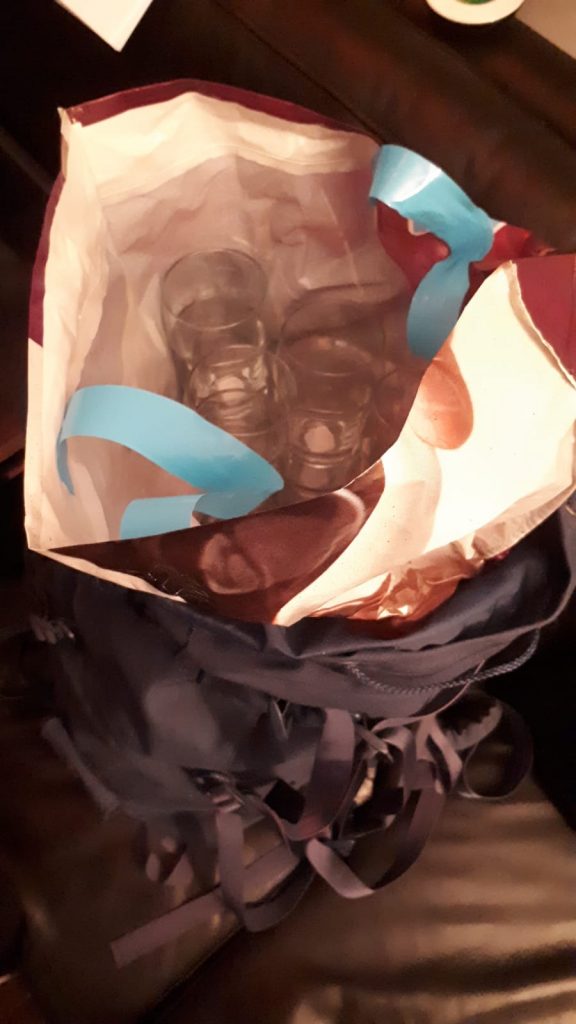 ---
2021 January 3th
I received the specially brewed beers for Judy's 10.000th Untappd check-in!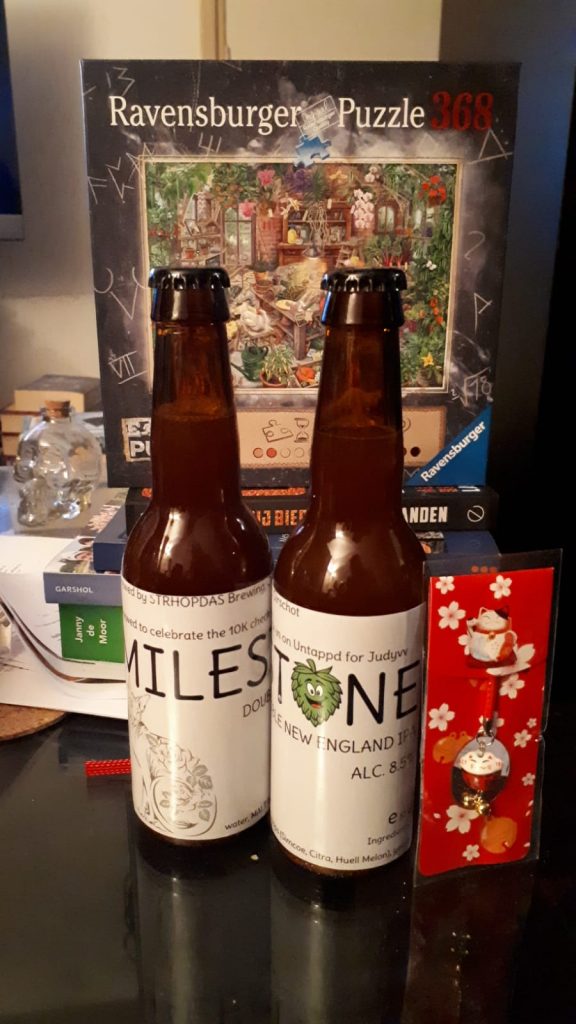 ---
2020 December 24th
It's Christmas and I received awesome new beer books to prepare myself for brewing in the preHistorisch Dorp in Eindhoven!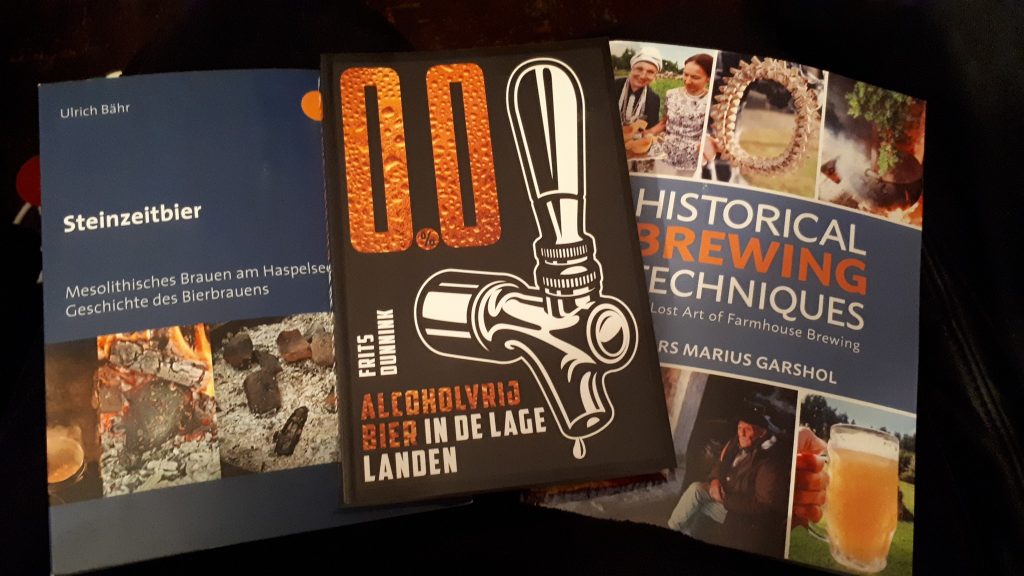 ---
2020 December 21th
I'm trying something new! A lot of times I want to share something small, but I don't feel like writing a whole blog about it (yet). So I'm looking for a way to share short updates, maybe like this. Lets start with something fun: Have you ever listened to the Oettinger fan songs?