2023 March 13th
A quick tasting training hour on a Monday night. Which is actually mostly smelling, come to think of it. I don't think I drank more than an average glass of beer in total.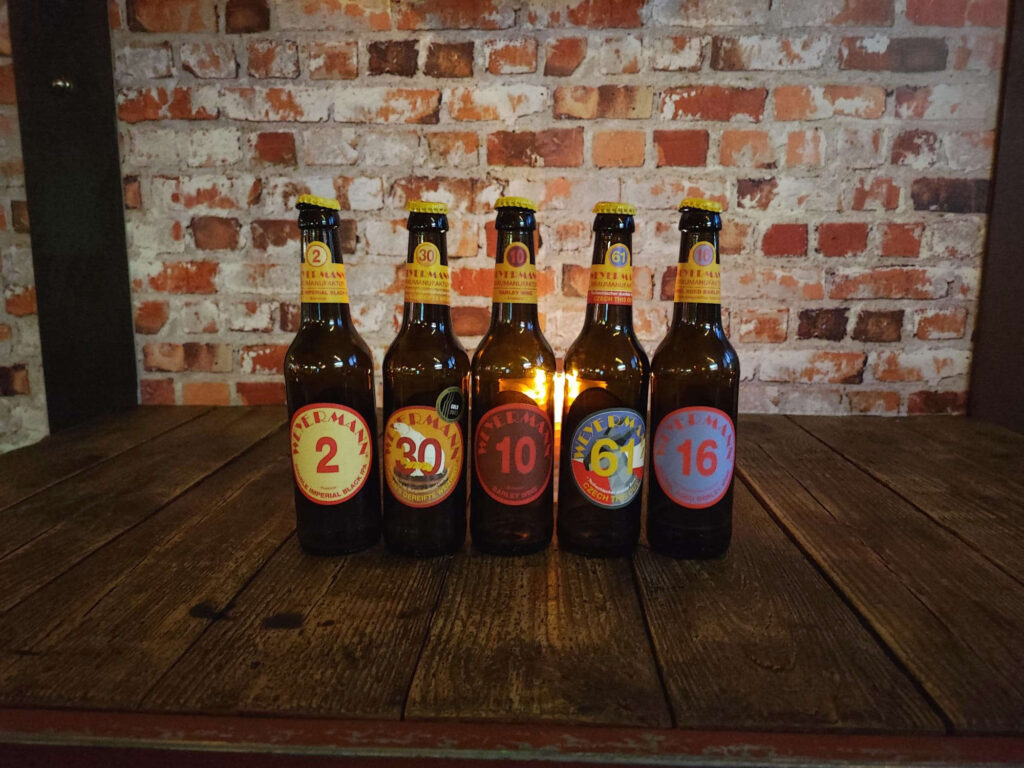 ---
2023 March 4th
Today was the official opening of Club Craft @ Sectie-C, where you can now also find De Bierbrigadier. Be ready for a lot of beery events to be organised in and around Eindhoven by this club!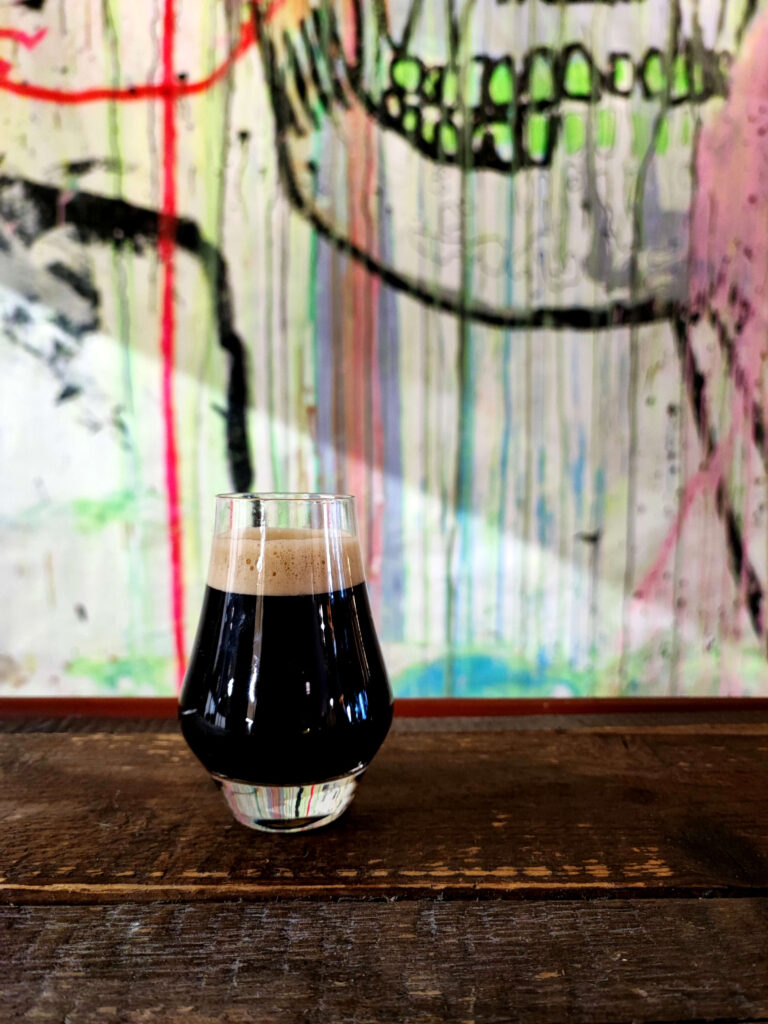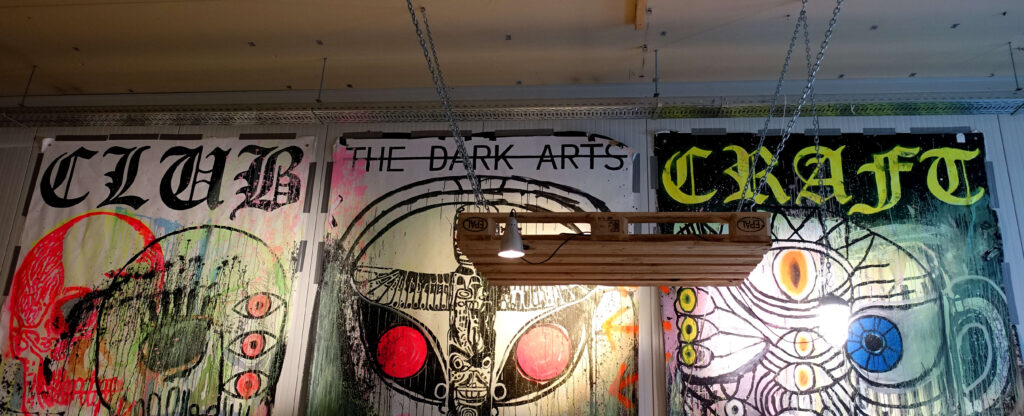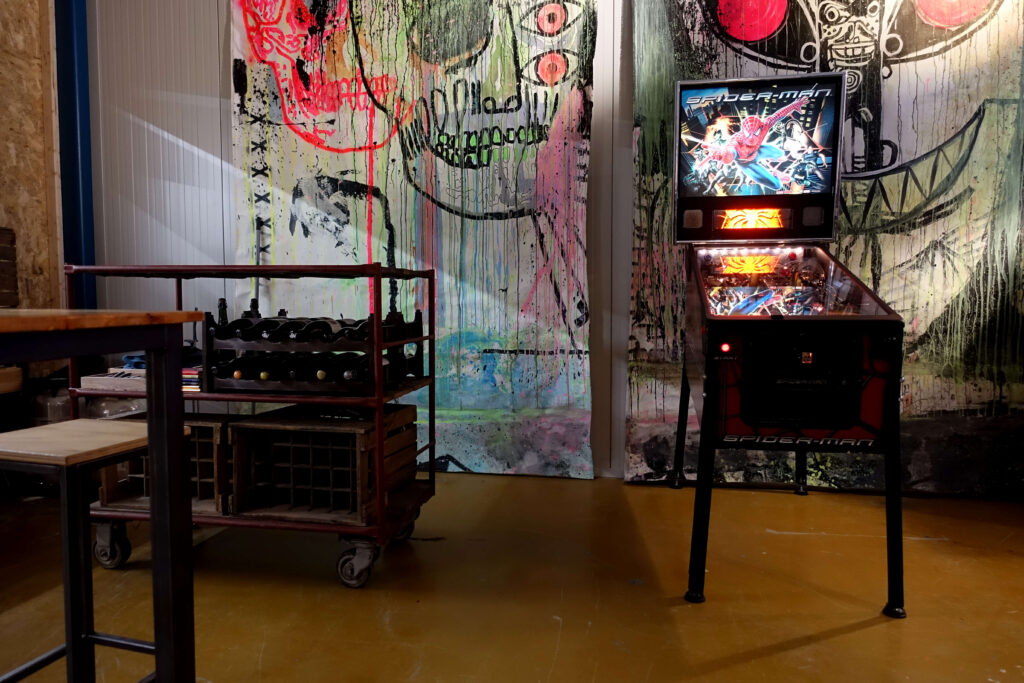 ---
2023 February 26th
Having fun with a pre-beer-food-pairing tasting test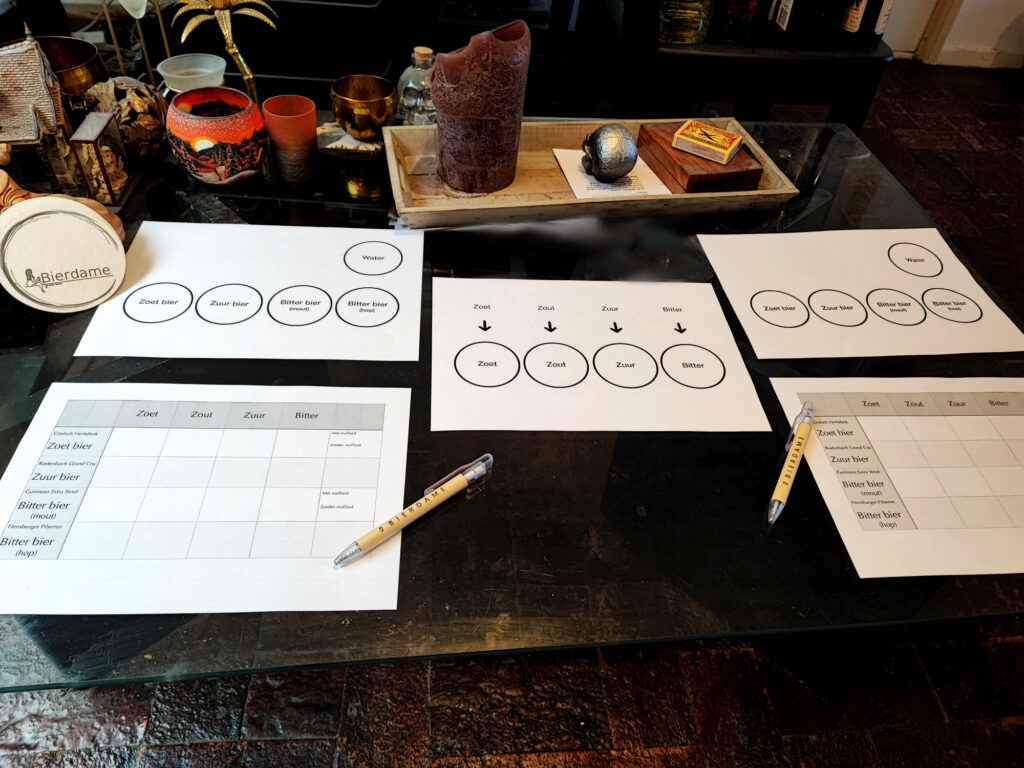 ---
2023 February 12th
Beer training preparations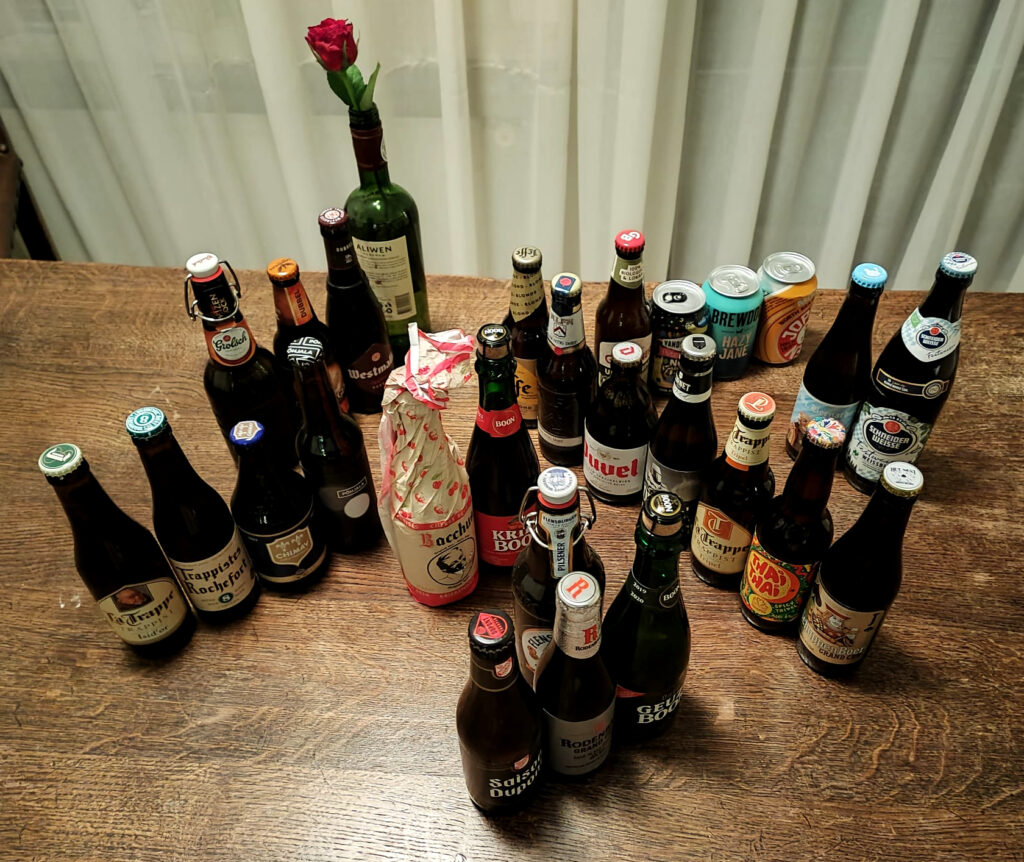 ---
2023 January 16th
Celebrating friendship 🍻🥳
---
2022 December 14th
My year in beer!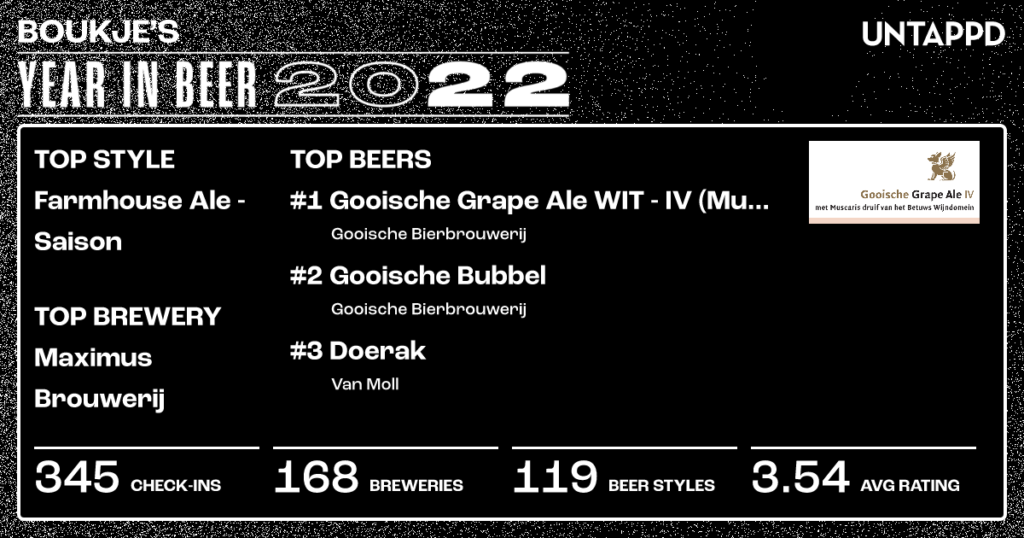 ---
2022 December 13th
Together with Erwin van Moll and Fedor Vogel, I talked a bit about beer, Eindhoven and De Efteling on Bierradio Brewpod today (in Dutch): https://bierradio.nl/podcasts/bierradio-brewpod-25-van-moll-craft-beer/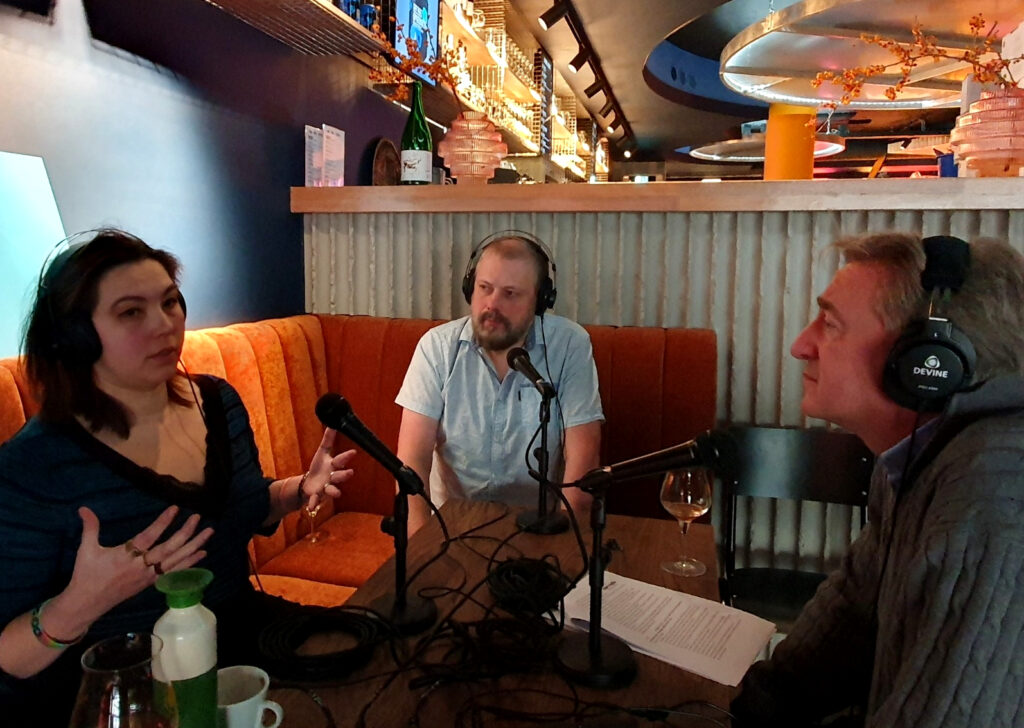 ---
2022 December 9th
Happy Holidays!
---
2022 November 30st
Every month we come together with the Dutch Schneider Weisse Fanclub and this time we did something extra!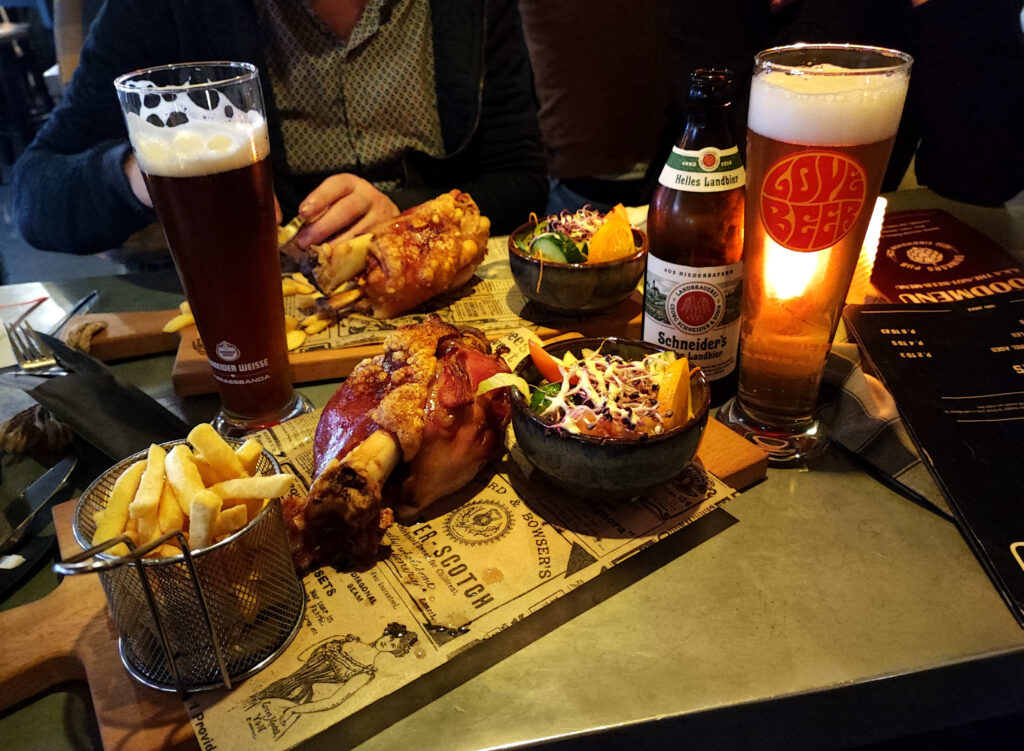 ---
2022 November 15th
Something is brewing in Eindhoven!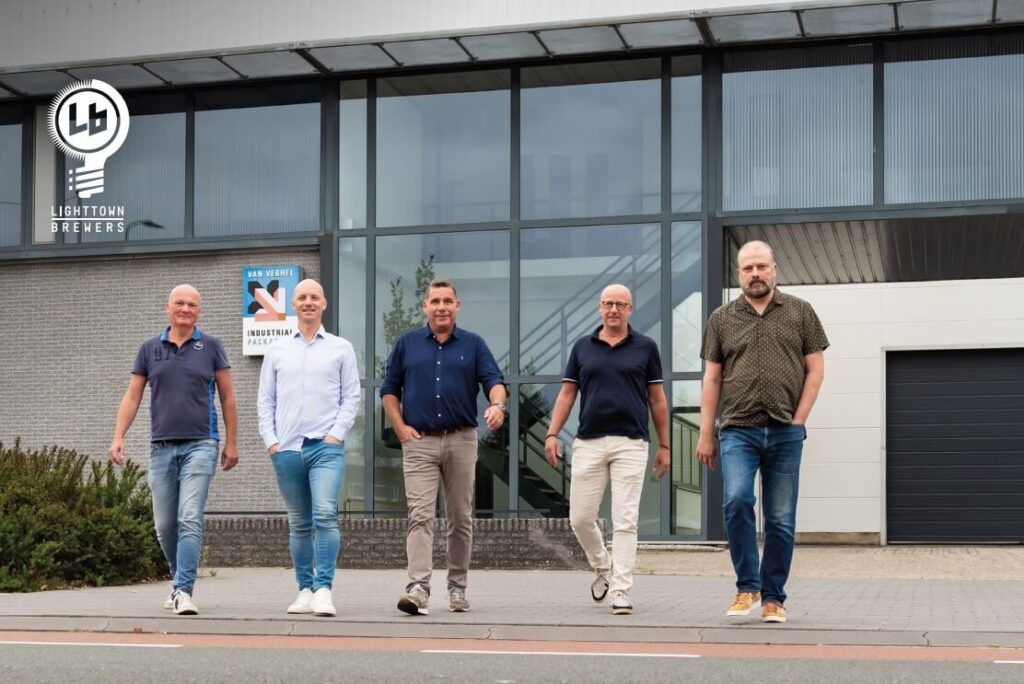 ---
2022 November 14th
Water workshop @ brewery Maximus in Utrecht with Mark Brons , Roel Mulder and Willem van Waesberghe.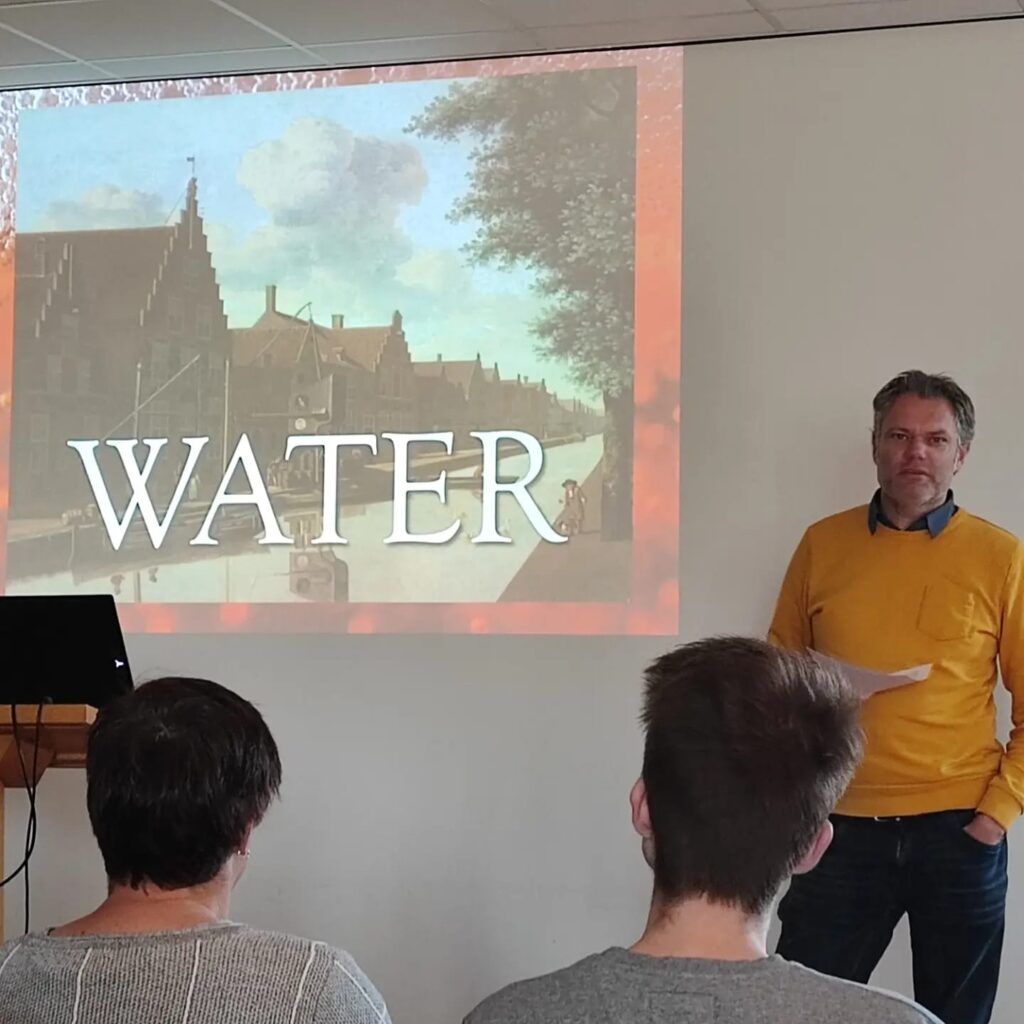 ---
2022 October 21st
Preliminaries for the Brussels Beer Challenge!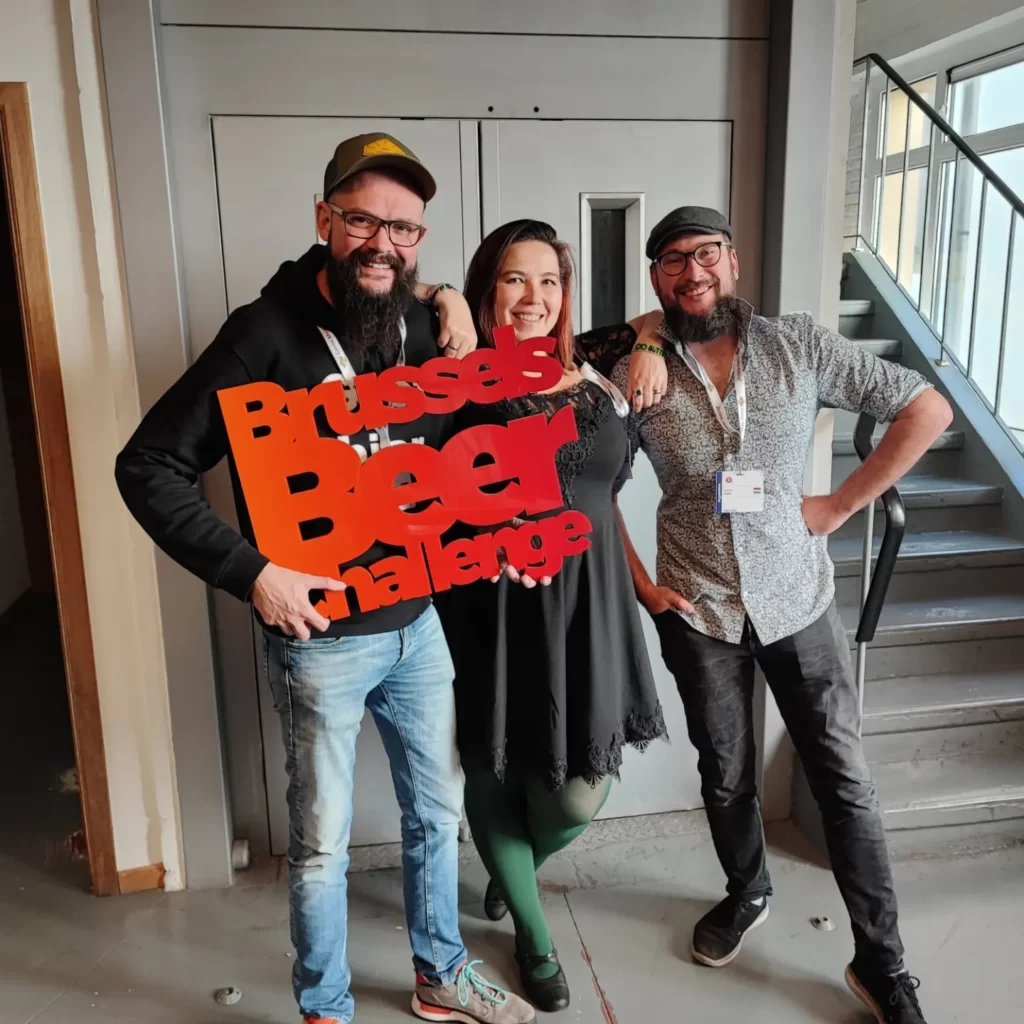 ---
2022 September 11th
Third place for the Netherlands!!!! Woohoo!!! ??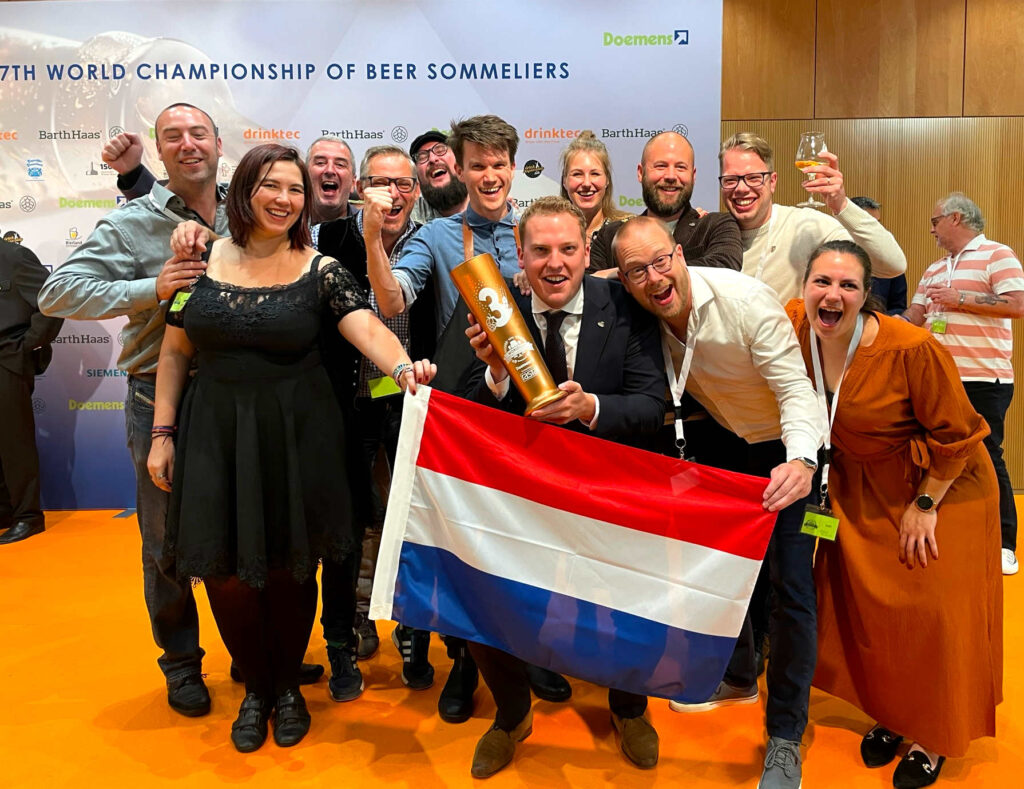 Niet een, maar zelfs twee Nederlanders in de finale van het Wereldkampioenschap Biersommelier! En Léon wint brons! https://www.omroepbrabant.nl/nieuws/4146838/leon-wint-brons-op-wk-voor-biersommeliers-het-was-ontzettend-zwaar
---
Onwards to the finale!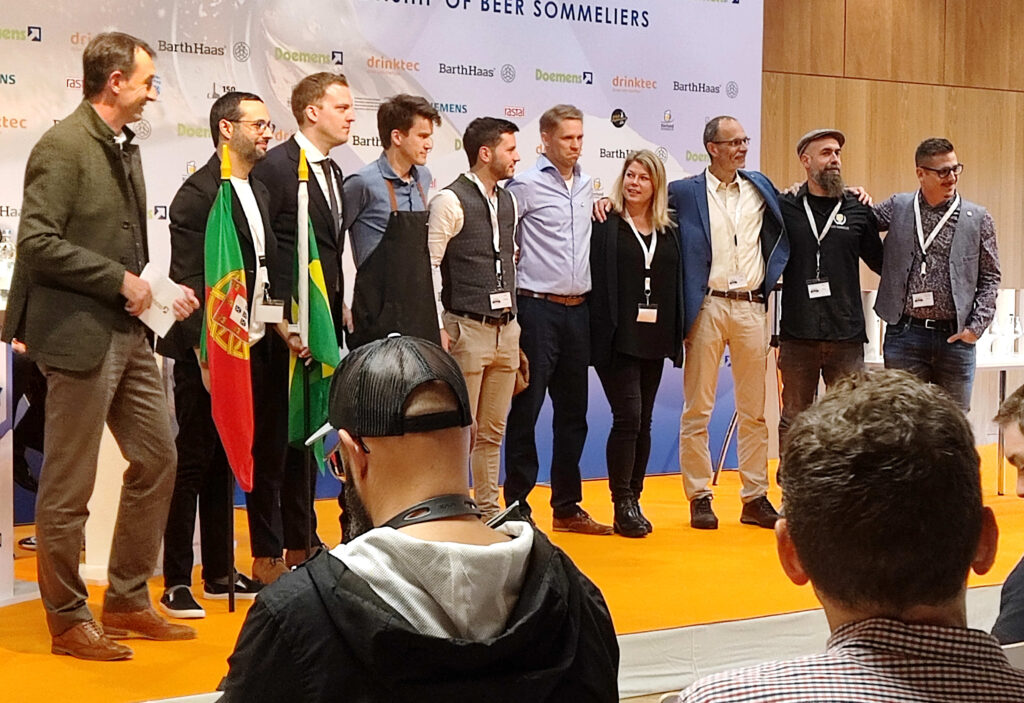 Hubert and Léon made it to the finals!!
---
2022 September 10th
The World Cup Biersommeliers. For everyone who wants to see the finale of the World Cup Beersommeliers, there will be a livestream at 3 o'clock: https://m.facebook.com/events/418072746978346/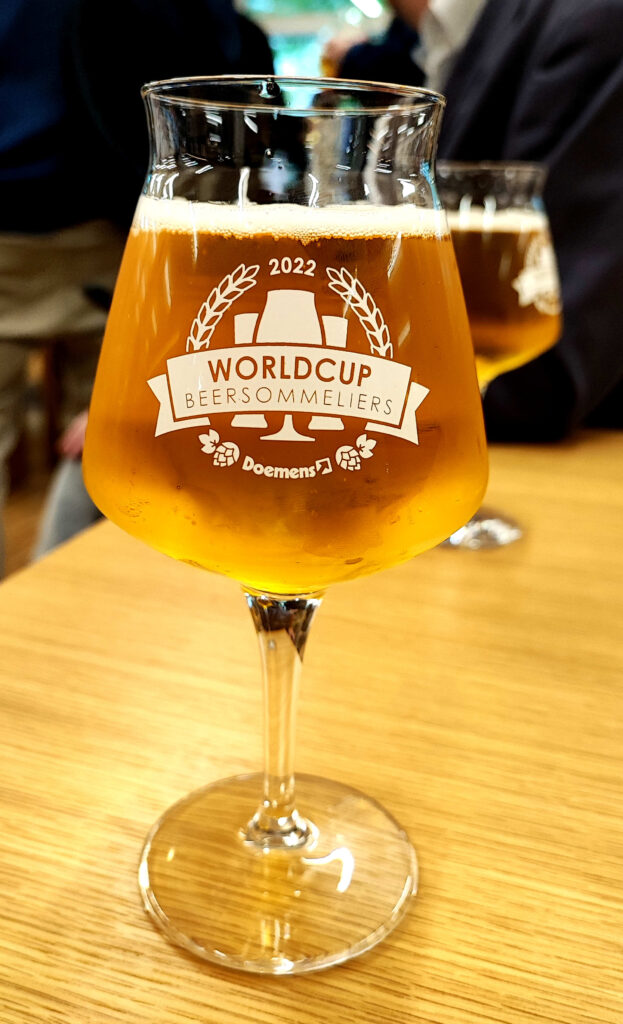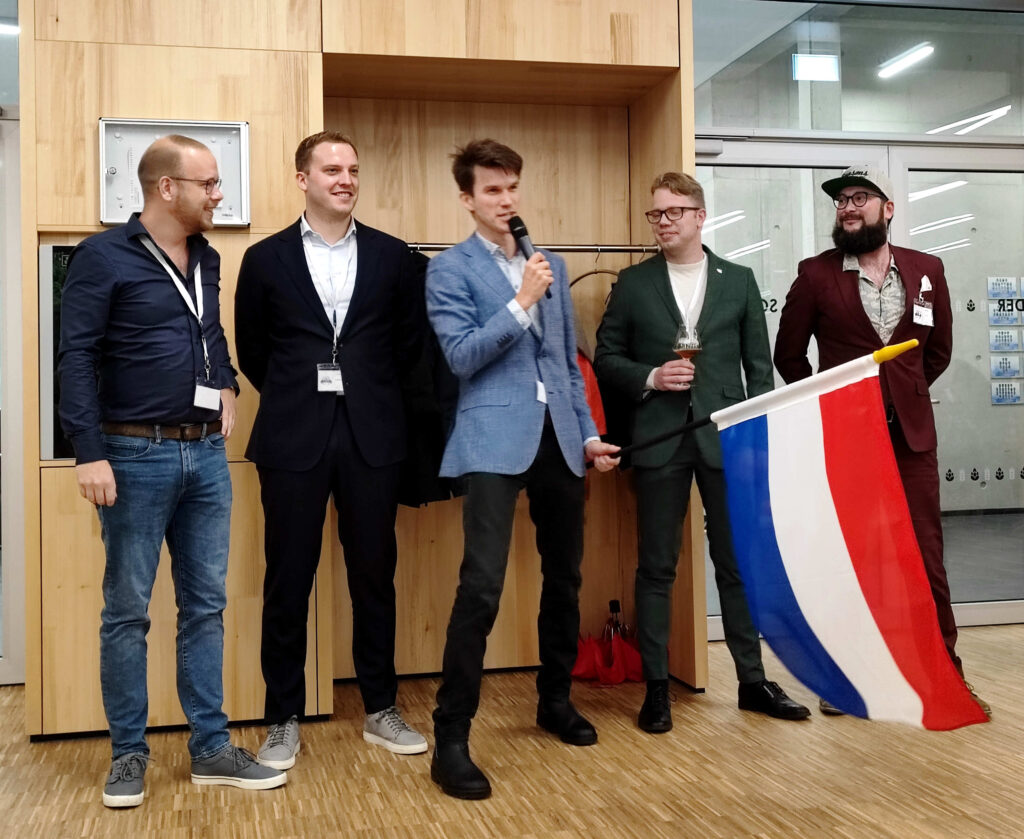 ---
2022 September 2nd
Almost on their way to München!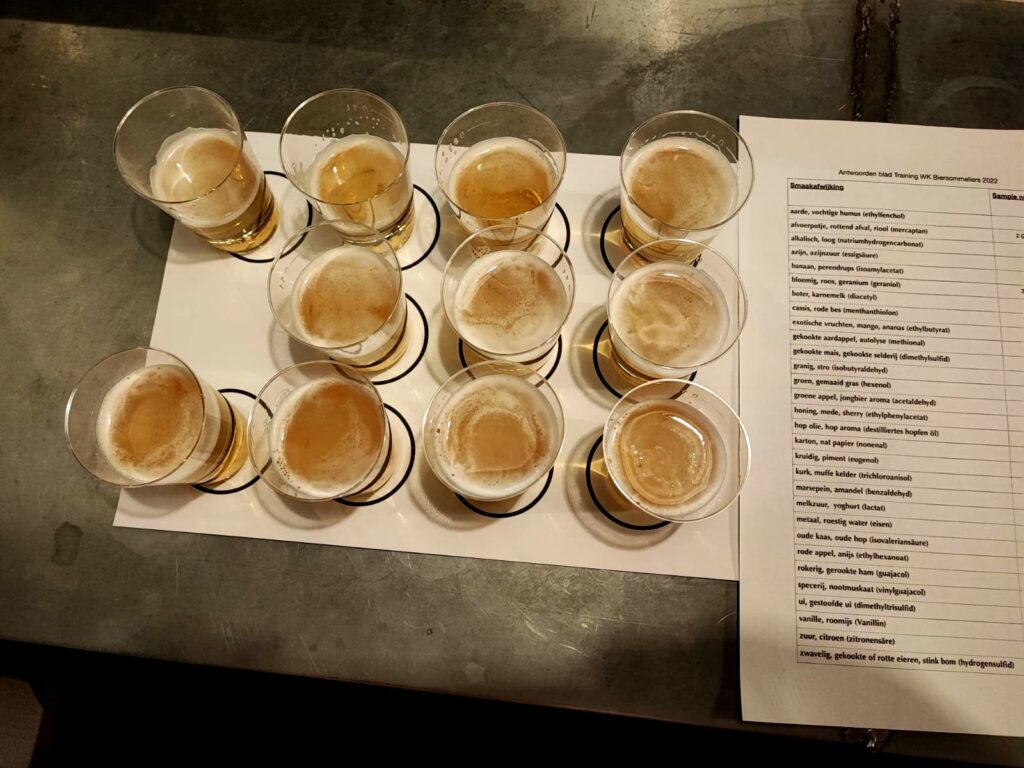 ---
2022 July 9th
Don't forget to visit me at Van Moll Fest today! You can find me at the ticket scan.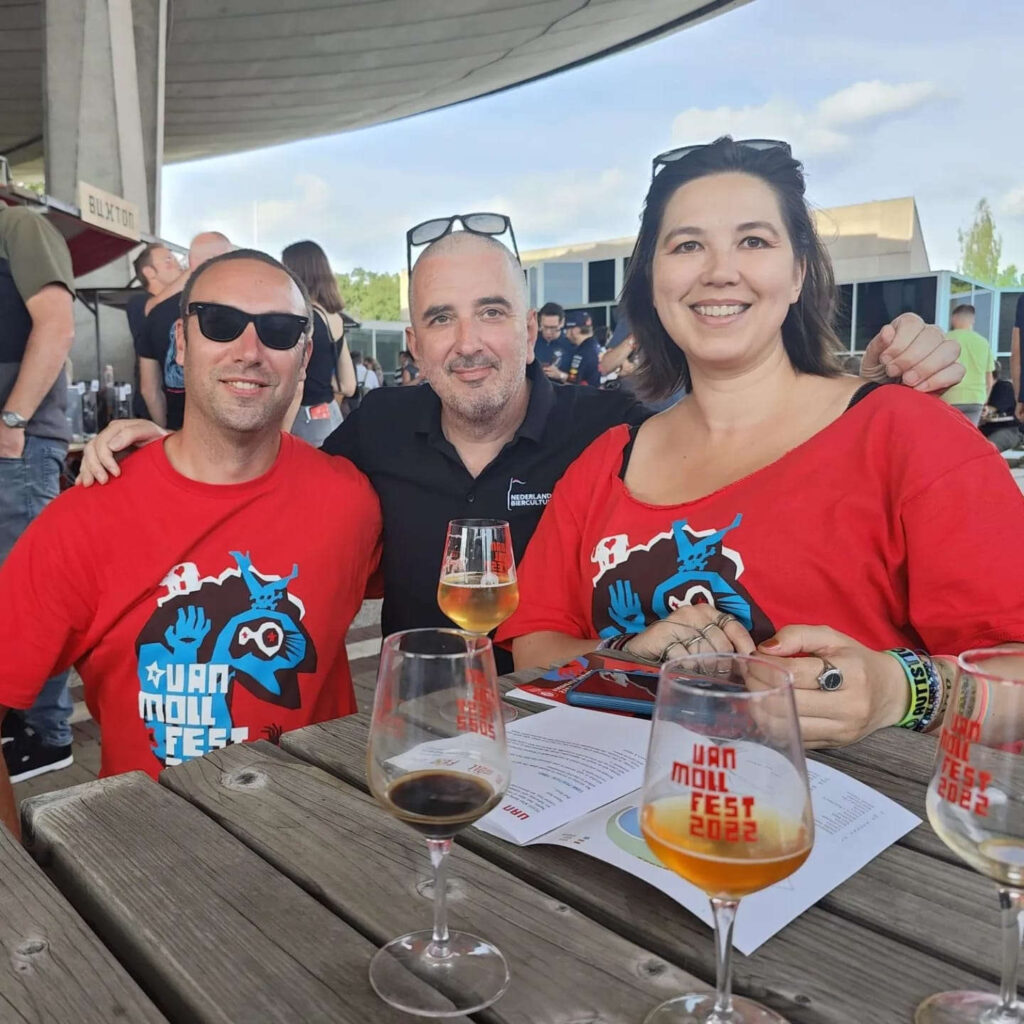 ---
2022 July 4th
Against my better judgement I'm going to participate in the Dutch Cup of Beer Sommeliers next week! ??
For all beer sommeliers who still want to join, today is your last chance to register! https://ngbs.nl/activiteit/uitnodiging-2e-nederlands-kampioenschap-biersommeliers/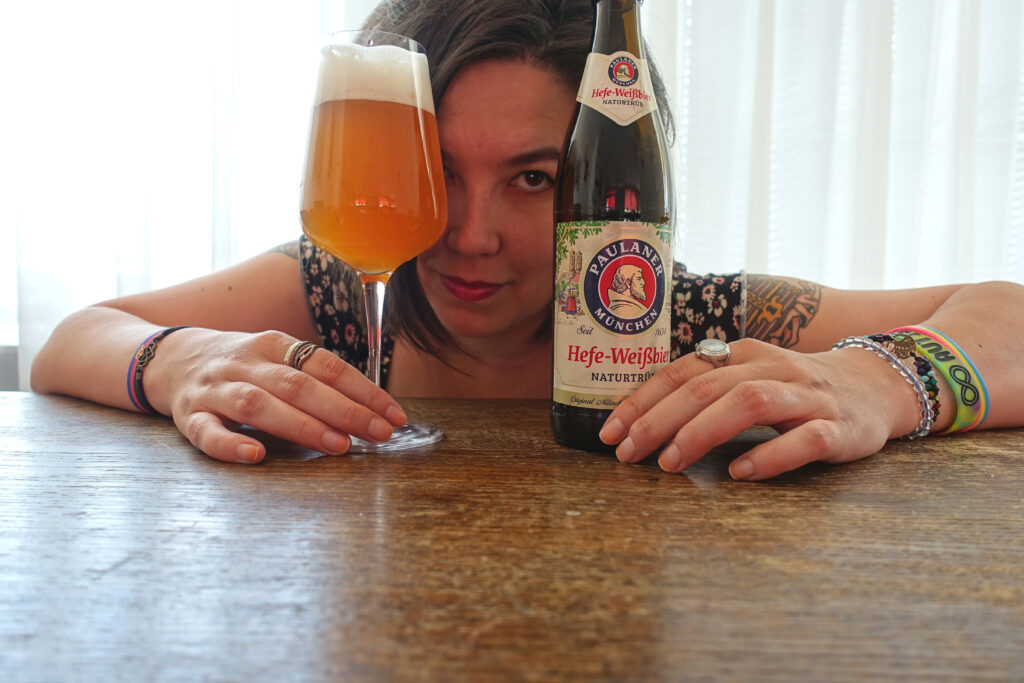 ---
2022 June 20th
Blind tasting practice for the Dutch Championships Biersommelier. 10 beer types (yay) and 10 off flavours (nay). ?? With a total score of 10 I would have been through to the finals.
---
2022 June 6th
Today was the official opening of the newest brewery in Eindhoven: You can now find an auxillary branch of Uiltje Brewing Company in Café Restaurant Eindhoven!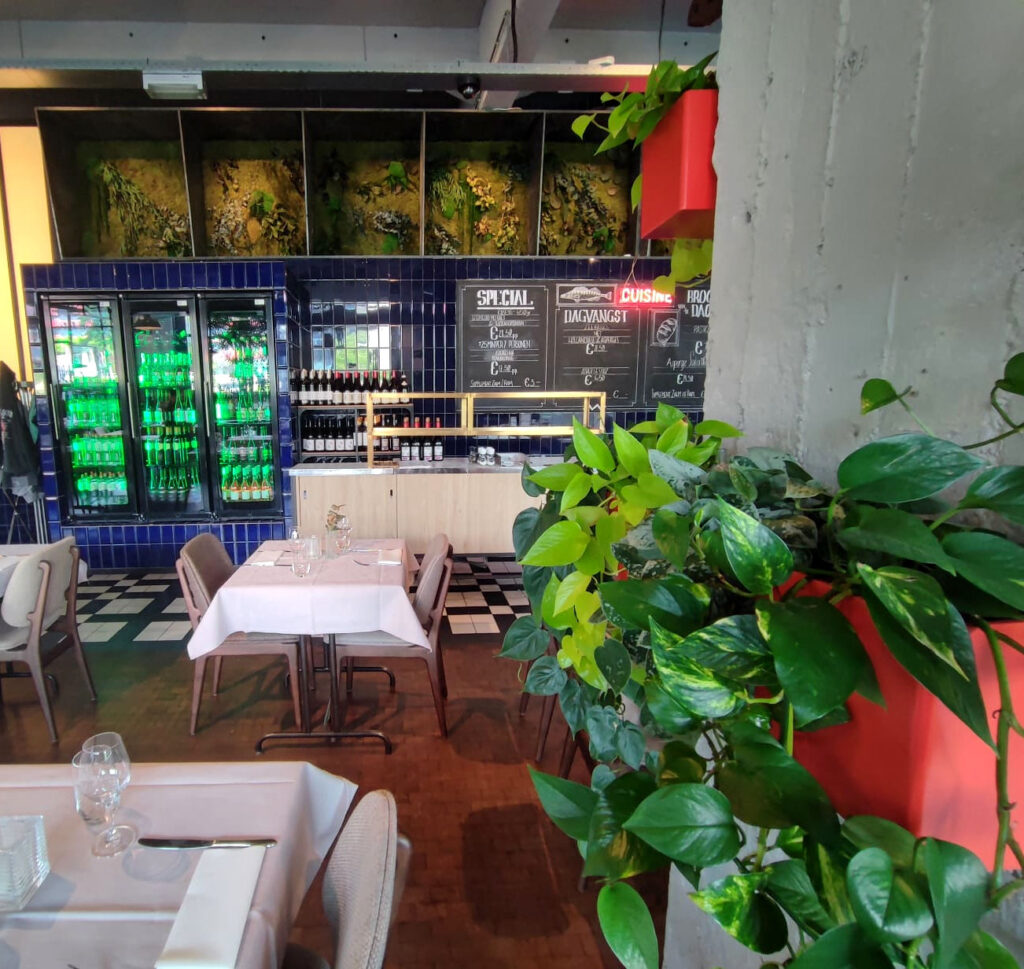 ---
2022 May 11th
Vroemmm….! I just received this in the mail! ?Will be continued….(After the Schneider Weisse Fanclubtreffen)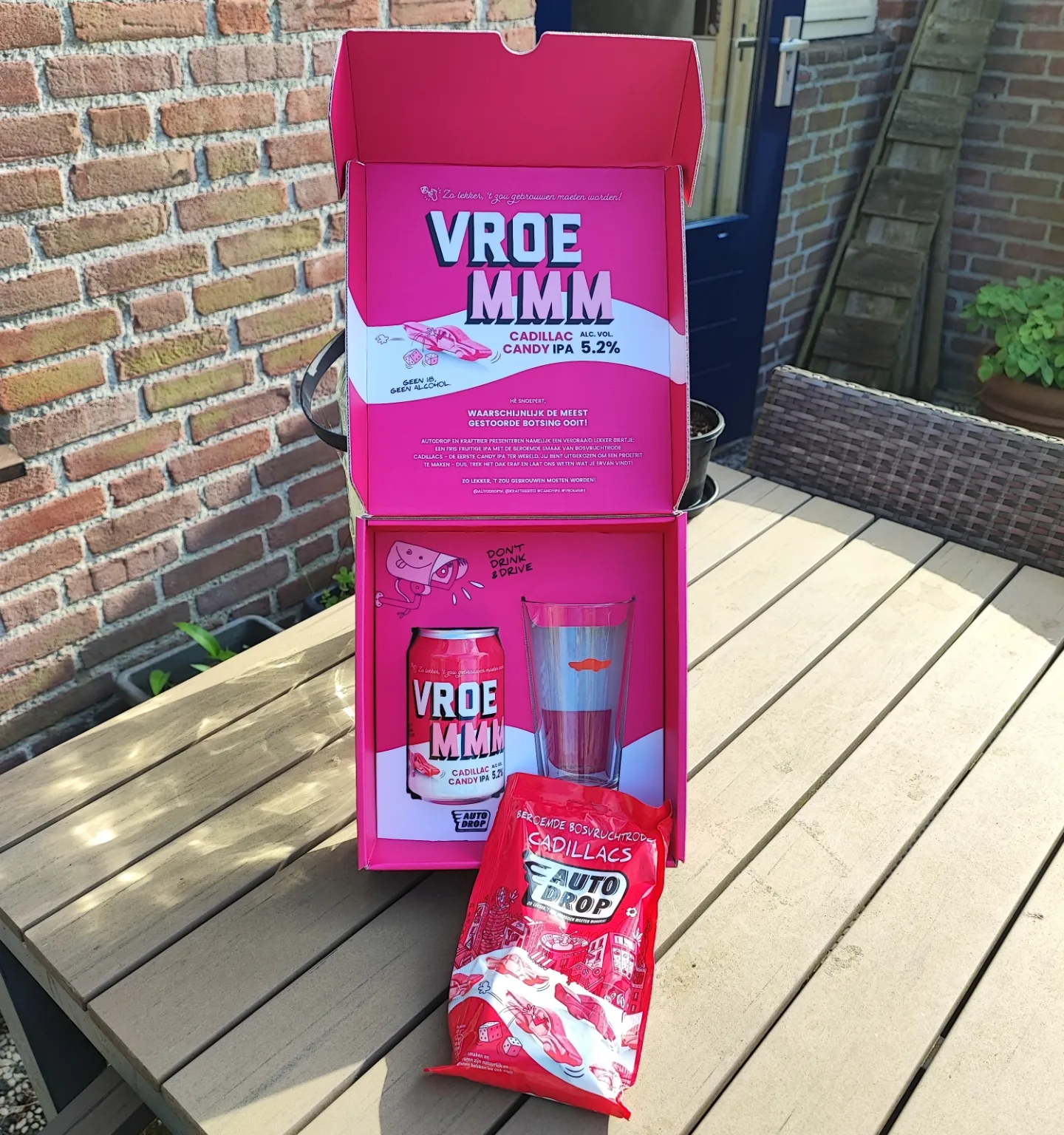 ---
2022 March 7th
I have the honour of being invited to be a beer judge for the third time for the Dutch Beer Challenge 2022!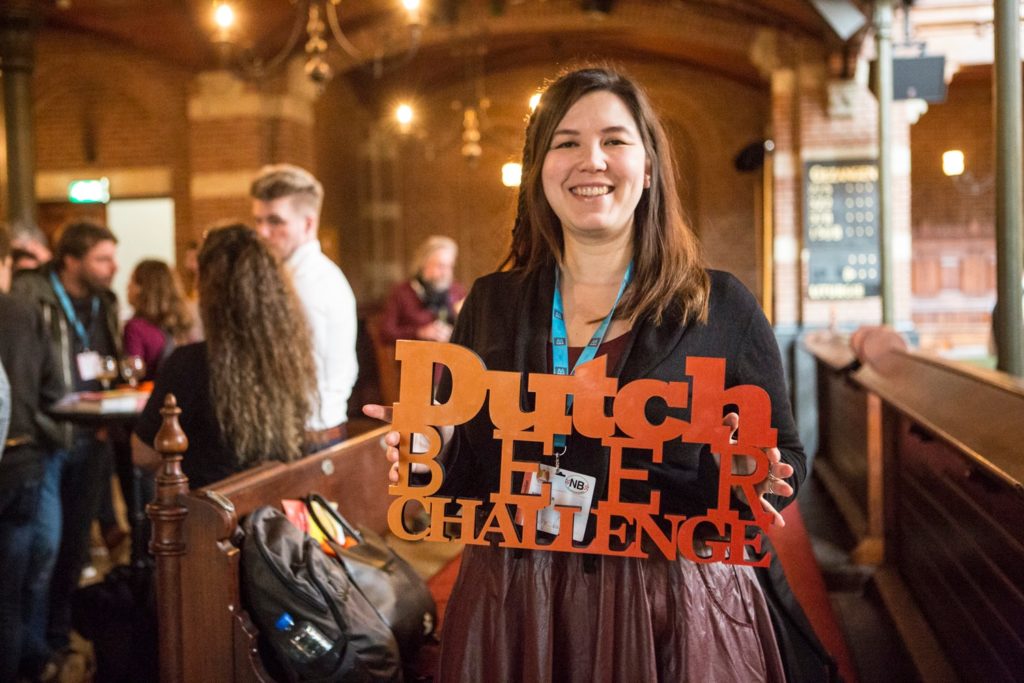 ---
2022 January 23rd
We bottled the beer!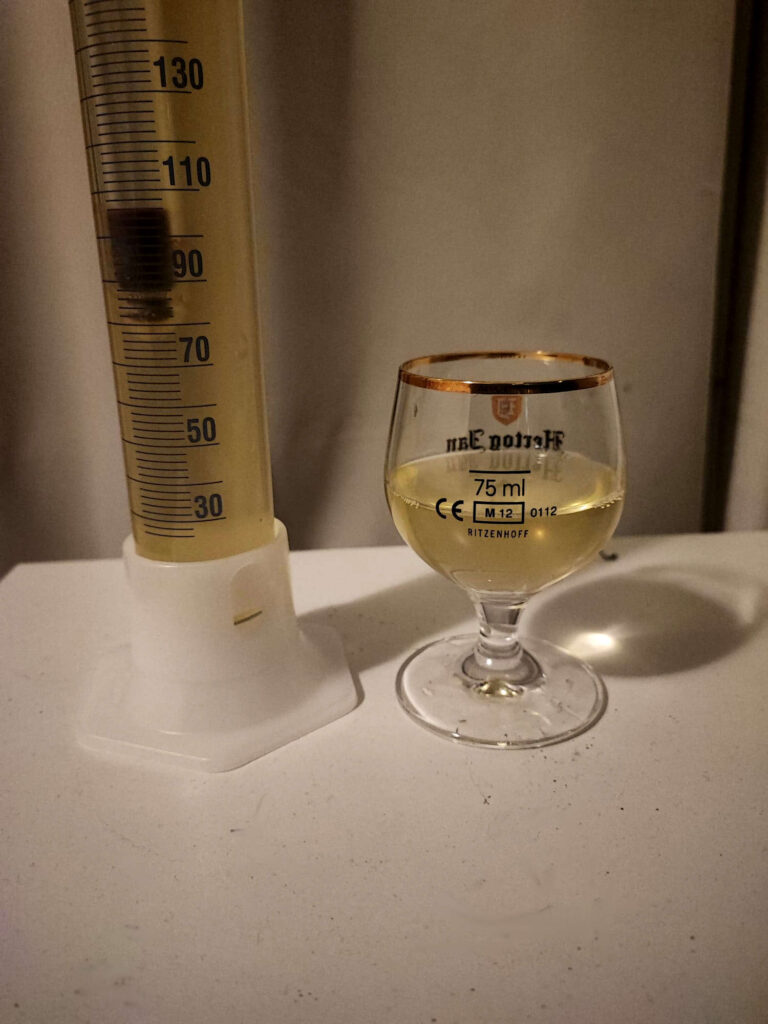 ---
2021 December 21st
Blessed Yule!
---
2021 December 16th
Newest article in PINT magazine, which is surprisingly Eindhoven oriented this edition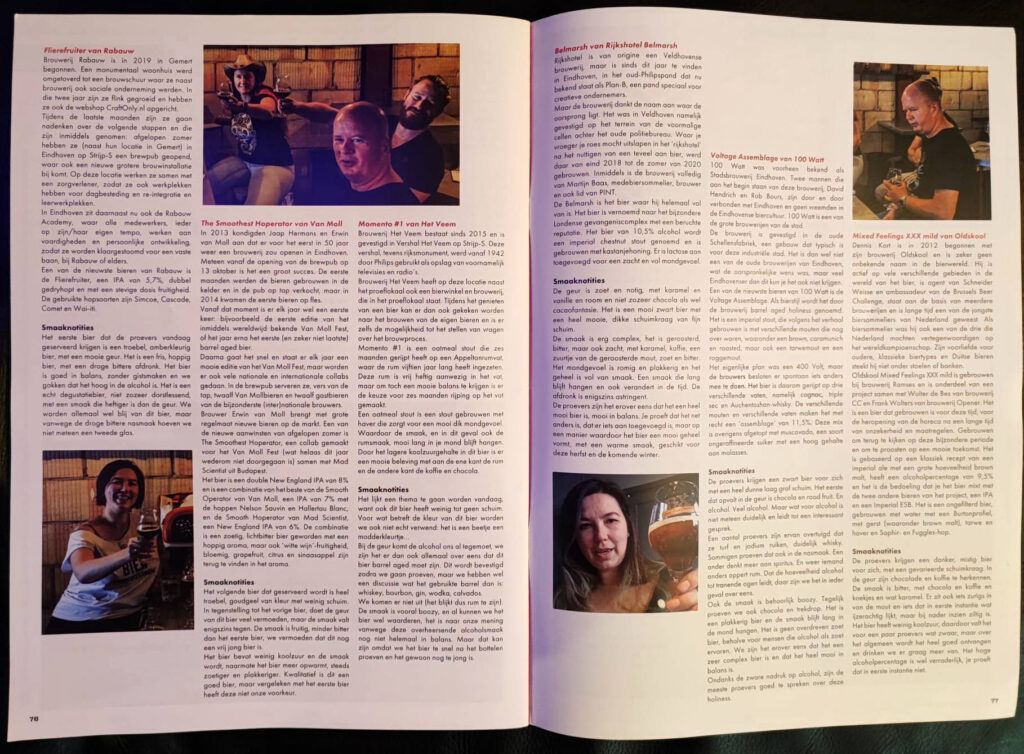 ---
2021 November 6th
A speed visit to Nevel and more in Nijmegen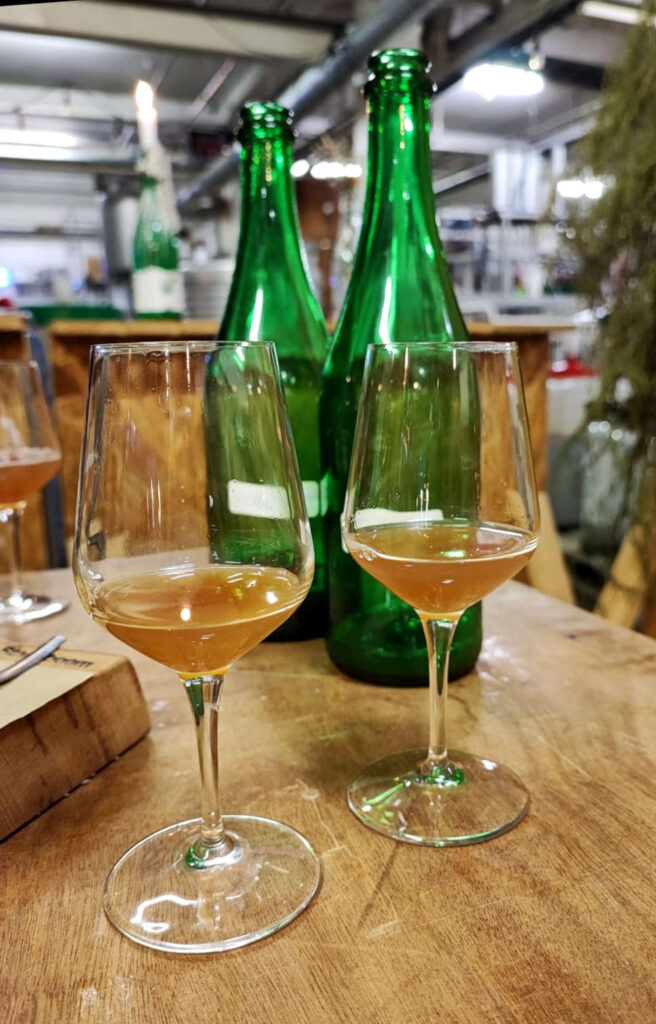 ---
2021 October 31st
DnD day at Van Moll brewpub Eindhoven!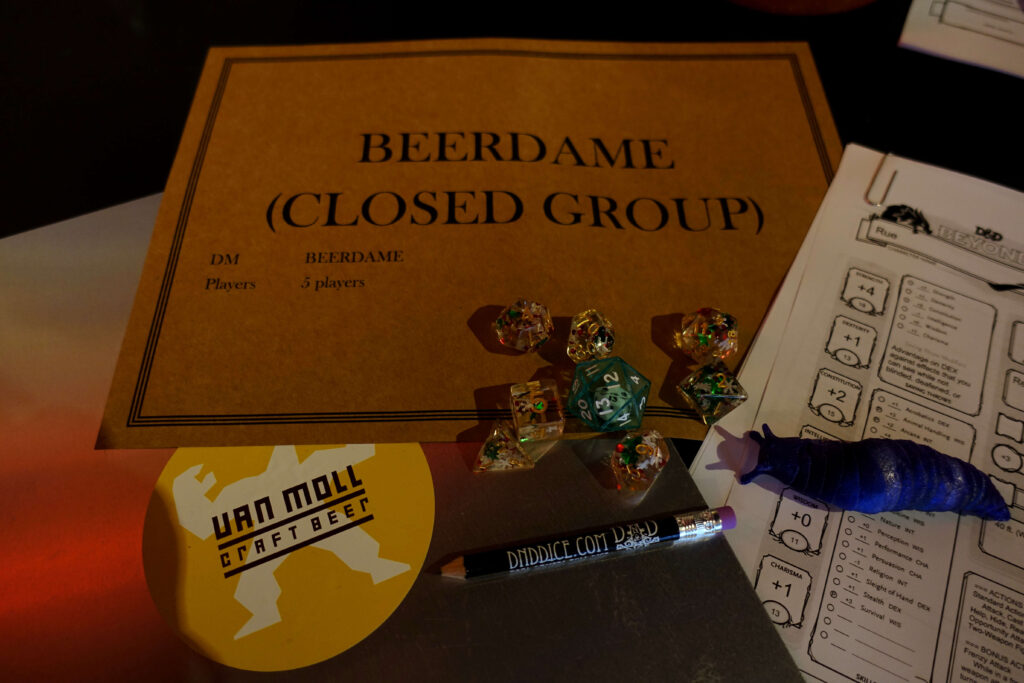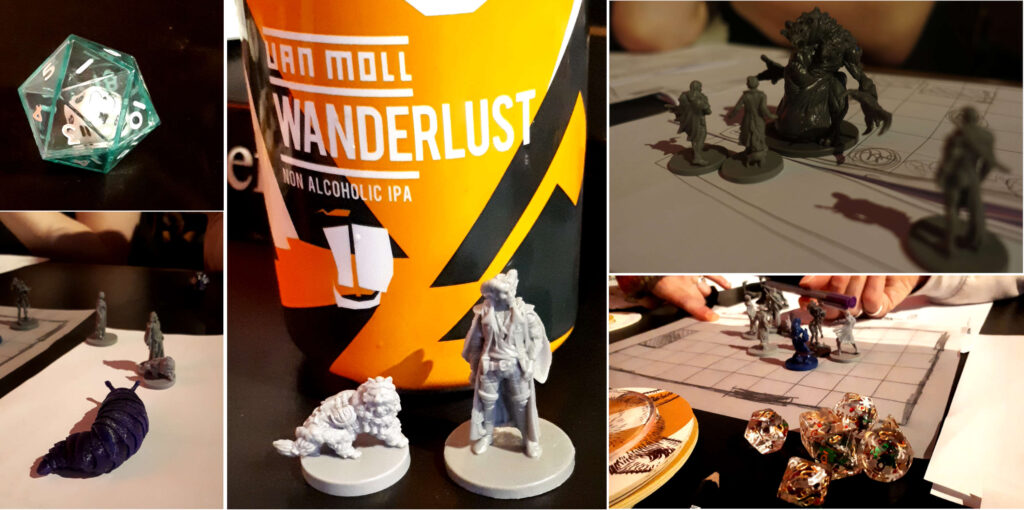 ---
2021 September 29th
There we are again!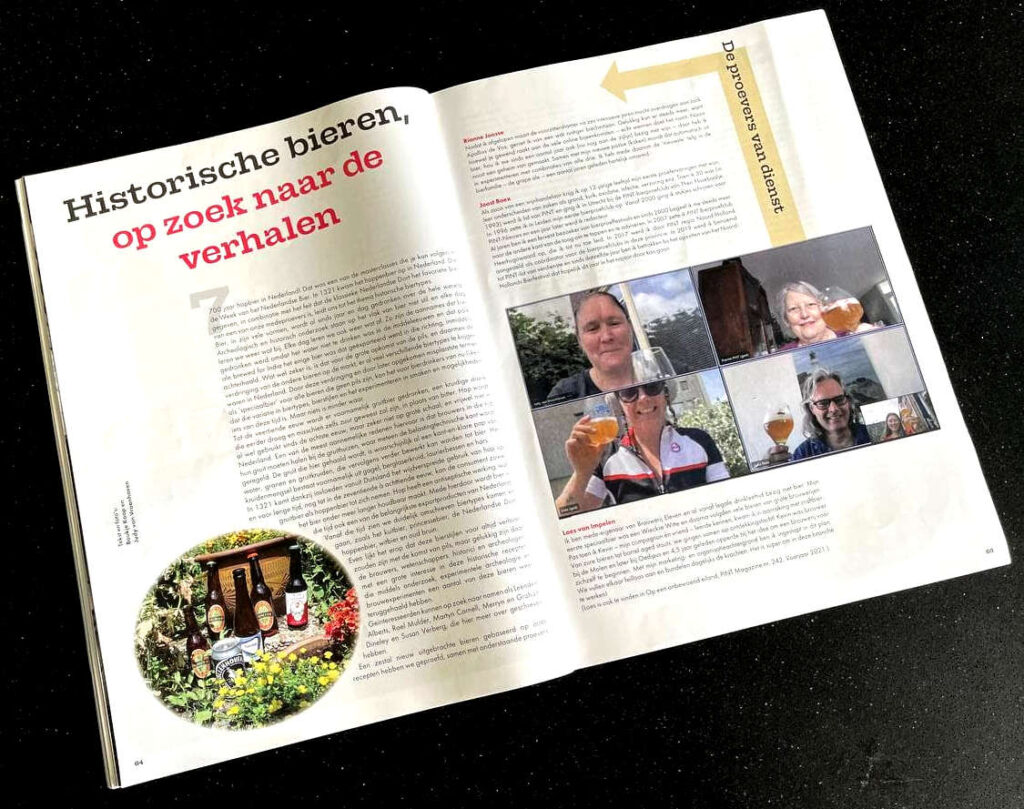 ---
2021 July 17th
Have you seen Judy and me in PINT magazine?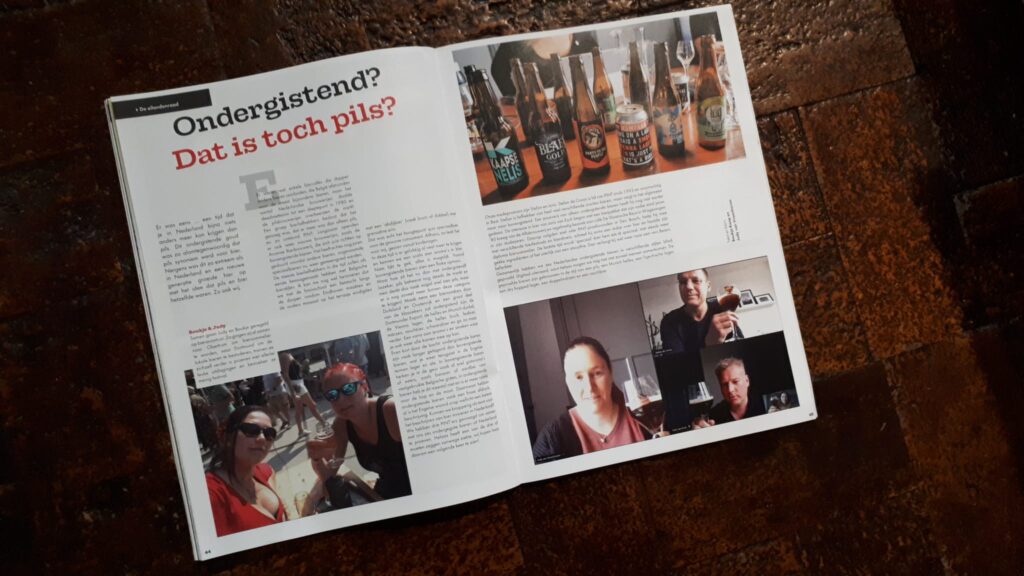 ---
2021 June 3rd
New nifty promos to use for beer tastings and such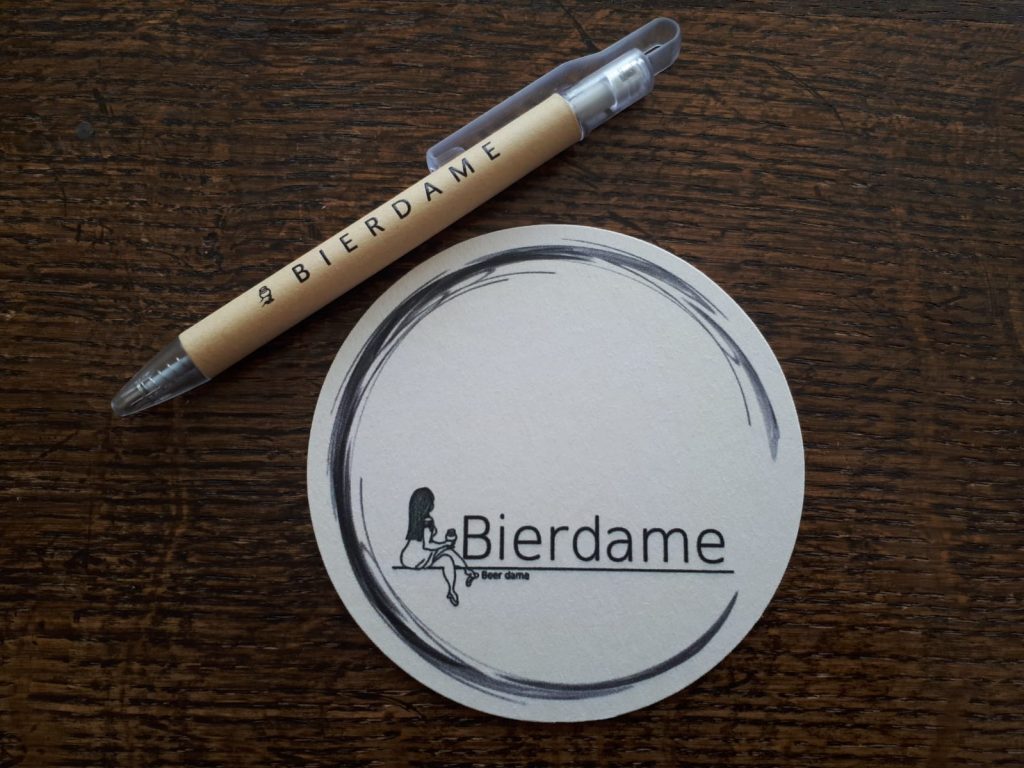 ---
2021 May 28th
I made an introduction short for one of the beers for a digital PINT beer tasting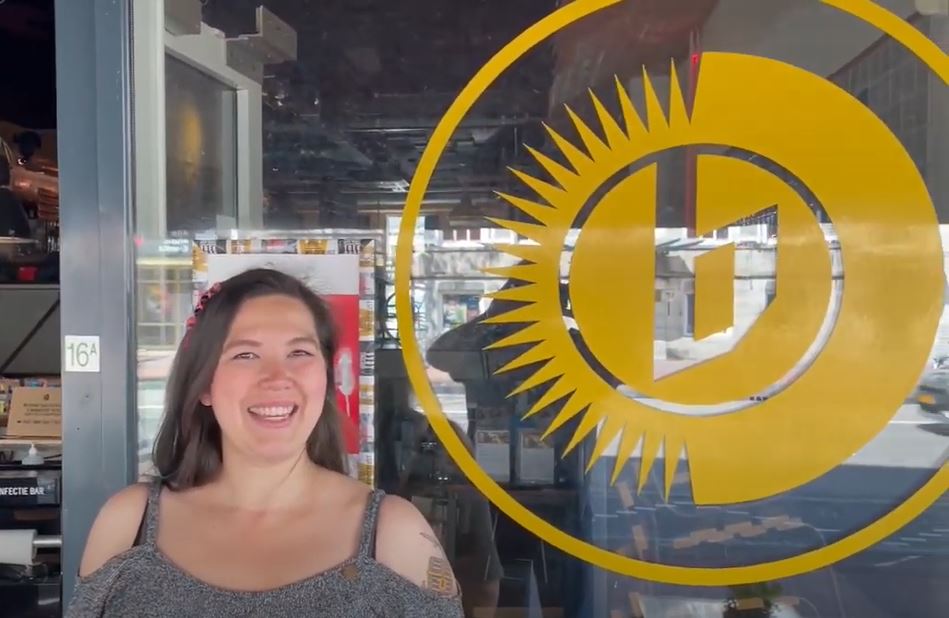 ---
2021 May 16th
On Sunday May 16th at 13.00 h on RTL7 and on Friday May 21st at 15.30 h on RTLZ you can see me on TV in Van Graan tot Glas (From grain to glass).
Videos: https://vimeo.com/547125334 and https://www.videoland.com/series/500668/breaking-business and https://www.rtlxl.nl/programma/breaking-business/9f474ff1-dad1-32dd-b0ff-ea6d74f381f8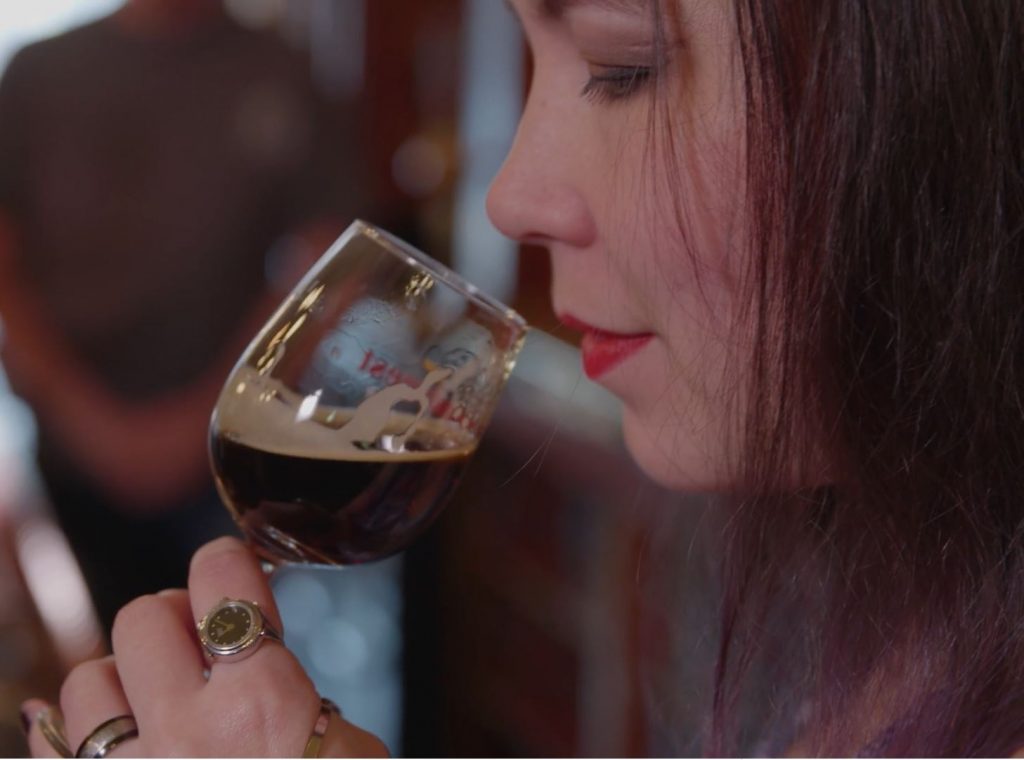 ---
2021 May 13th
The results of the Dutch Beer Challenge 2021 are in! Check them here: https://resultaten.dutchbeerchallenge.nl/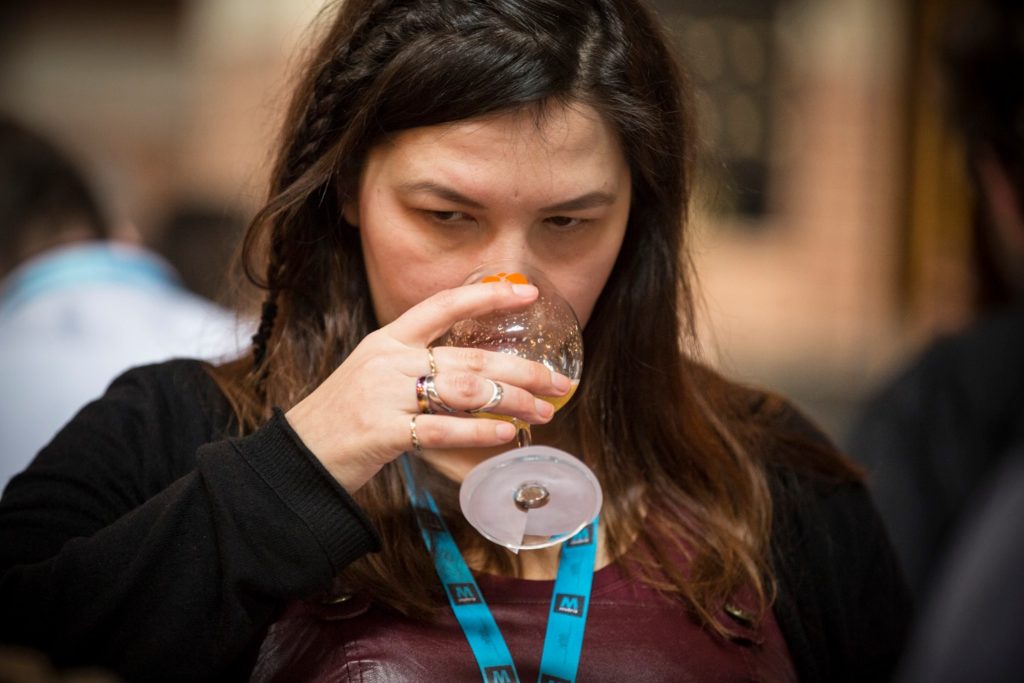 ---
2021 April 23th
Yesterday I had the honour to be a judge for the Dutch Beer Challenge to taste a lot of wonderful beers and to meet a lot of colleagues and friends again (safely of course) I hadn't seen for over a year! The winning beers will be known on May 12th!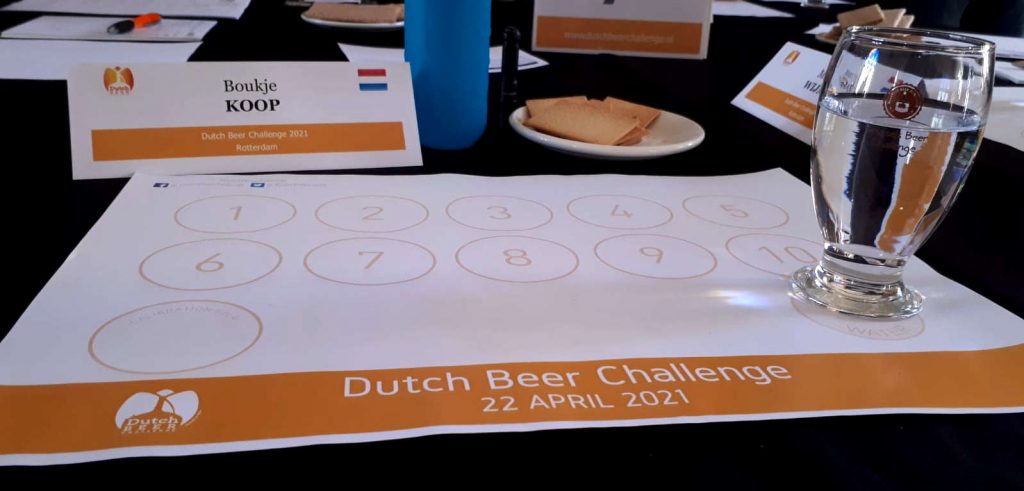 ---
2021 April 20th
I'm going to be on television in May! Who doesn't love talking about beer in front of a camera?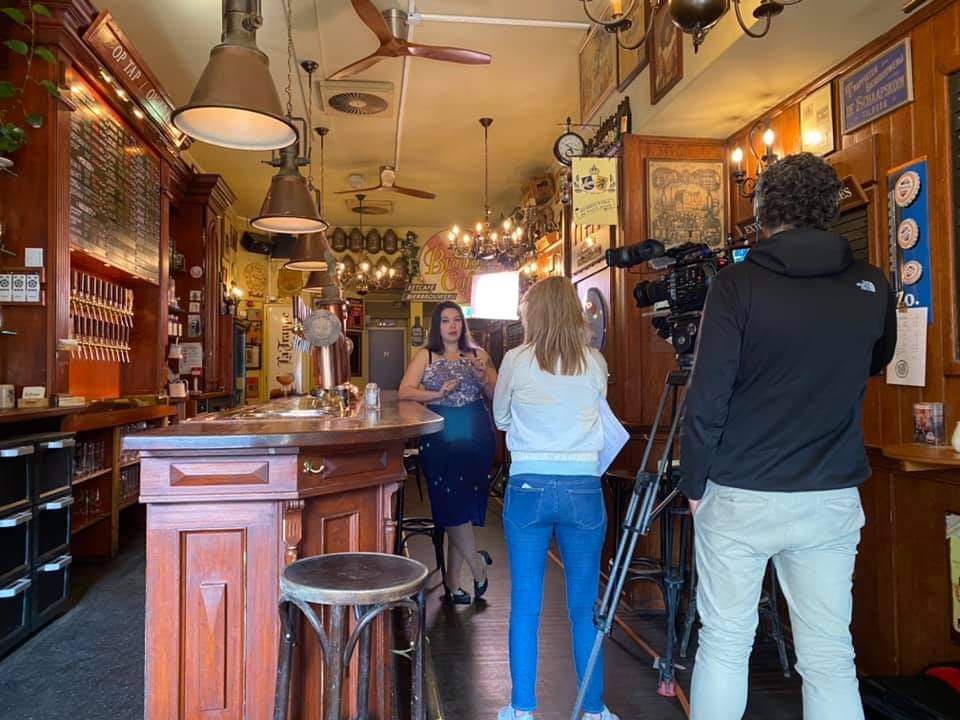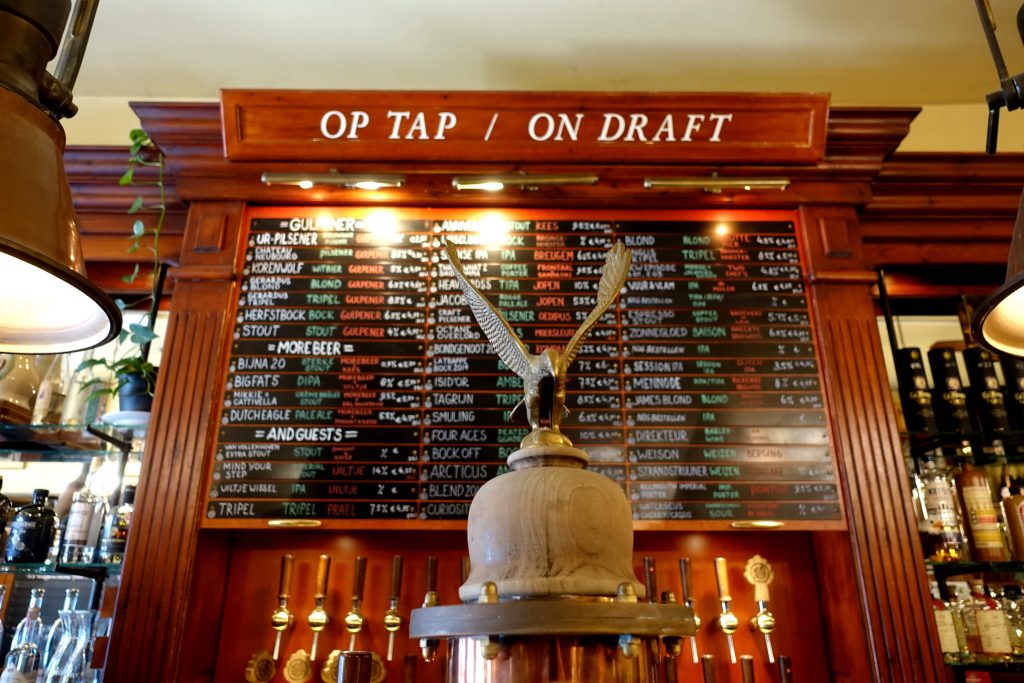 ---
2021 April 19th
"De Dutch Beer Challenge 2021 komt eraan. De zevende editie alweer van de competitie die consument en horeca kan helpen bij een mooie bierselectie." https://www.entreemagazine.nl/node/34771
---
2021 April 13th
Yay! A 9 for Social Responsibility/Sociale Hygiëne ?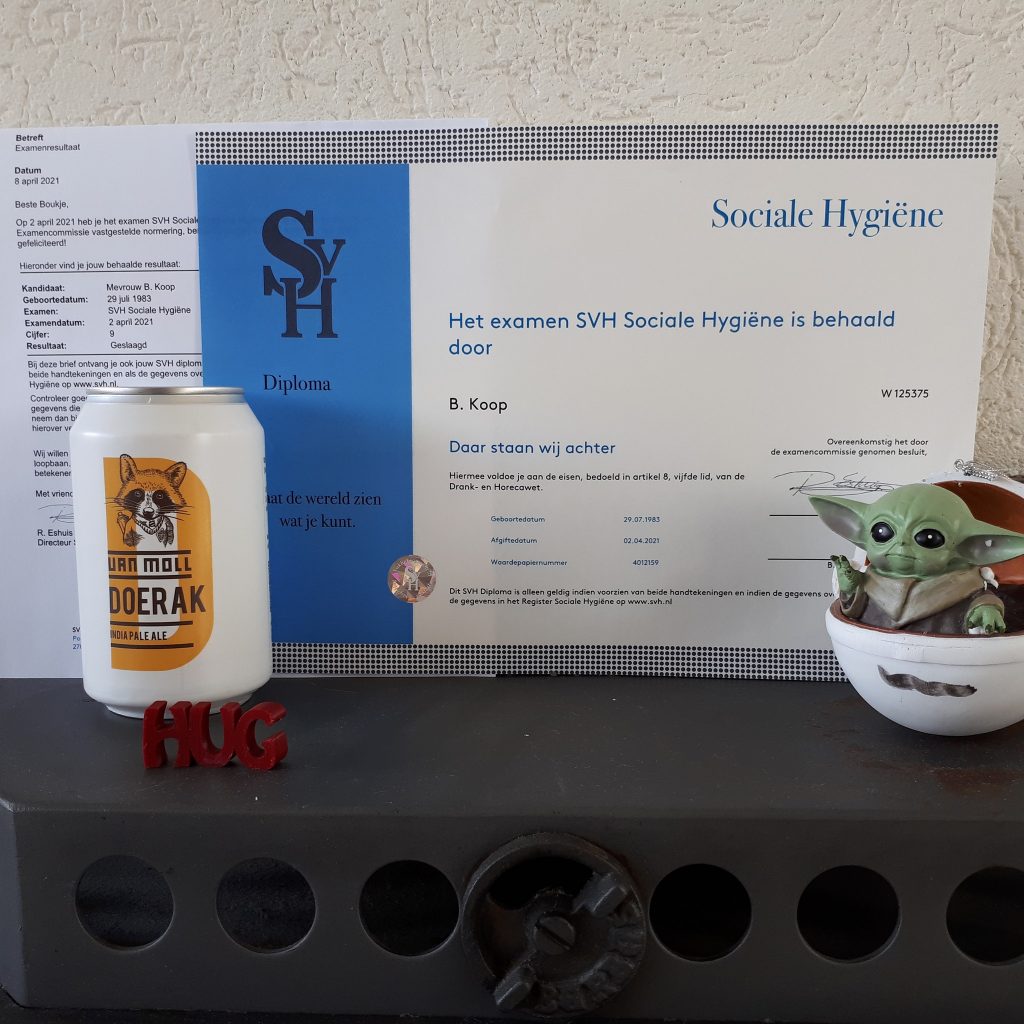 ---
2021 April 2nd
A fellow beer sommelier tipped me to do the Social Responsibility exam, so I did.
I passed today with a score of 38/40 😀

---
2021 March 21st
I'm going to do something new. Or well, actually I already did it before, but in another format. What, you ask? I'll tell you soon!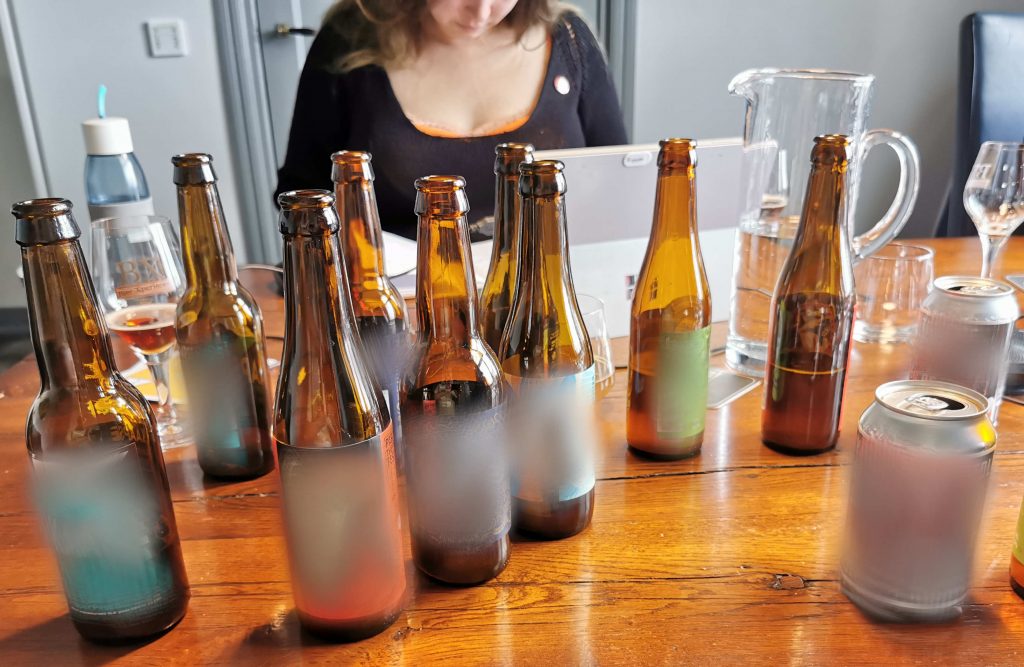 ---
2021 March 1st
So close yet so far away! Last week I walked to the Belgian border, but being the well-behaved citizen I am, I did not cross it to visit the Achelse Kluis. The signs told me I could walk to De Koningshoeve instead, but that seemed to be a bit of an overkill. ?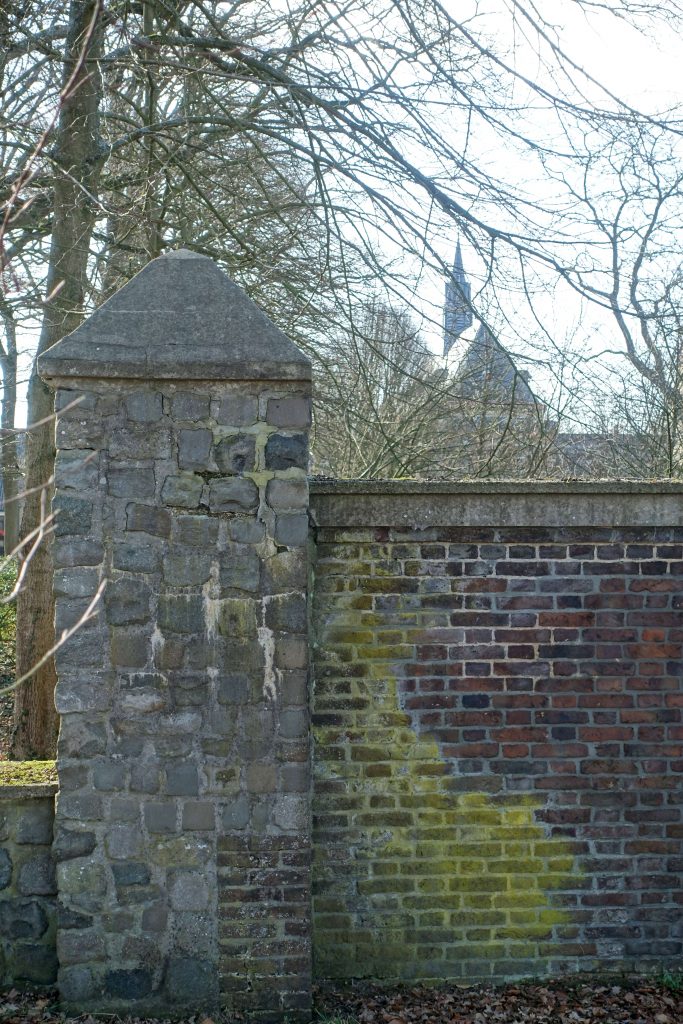 So we just wandered the forests and all and ended with a beer in the sun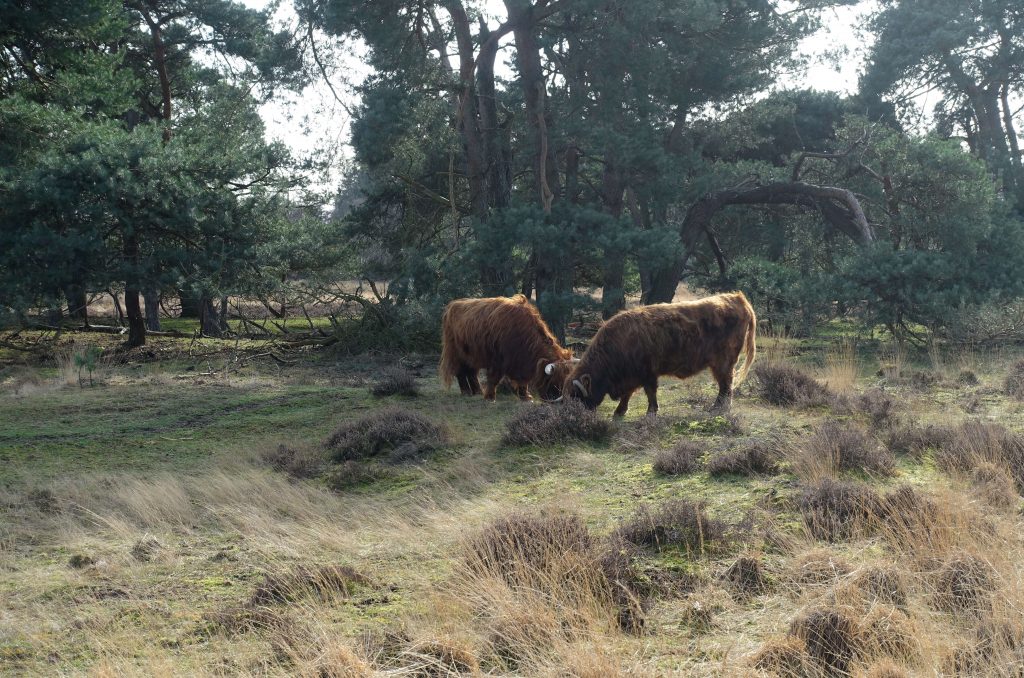 ---
2021 February 19th
We did the Beer in a Box blind tasting! It was fun and very nicely done with the gorgeous labels and the chosen styles and such.
We guessed all the beer styles, and for the alcohol percentages we both guessed five correctly independently, but we corrected each other wrongly when we filled in the test site, so we finally had a score of 10 out of 12, which I'm happy with ??
Thank you, Bear!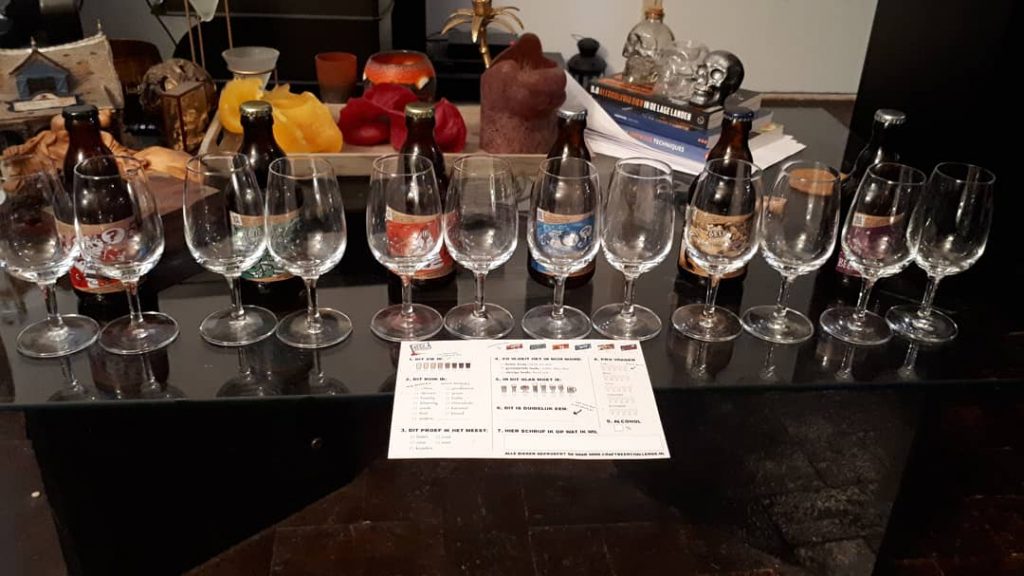 ---
2021 January 8th
We did a blind tasting of 23 German pilsners.
Never knew it was possible to safely transport 69 glasses in a backpack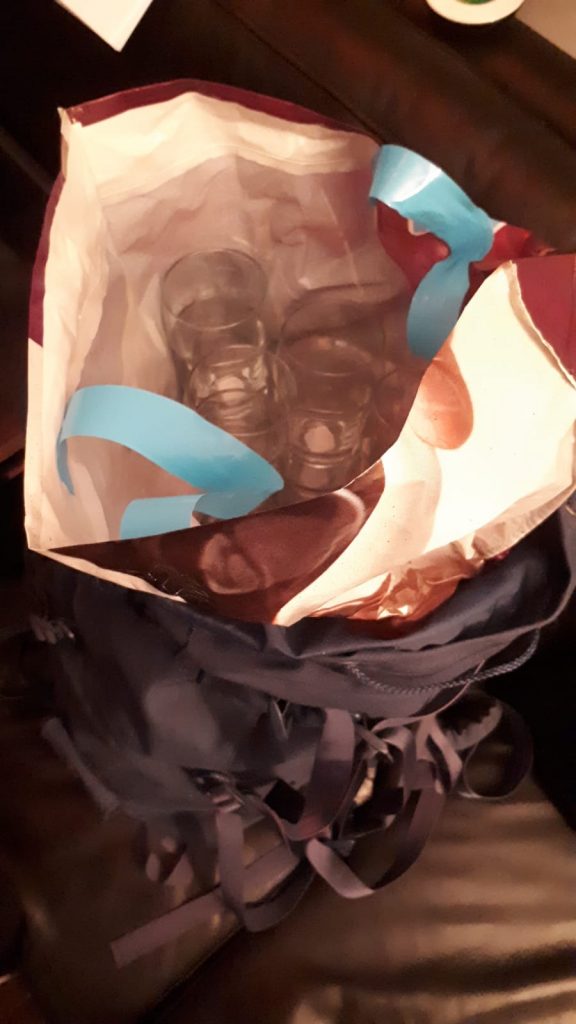 ---
2021 January 3th
I received the specially brewed beers for Judy's 10.000th Untappd check-in!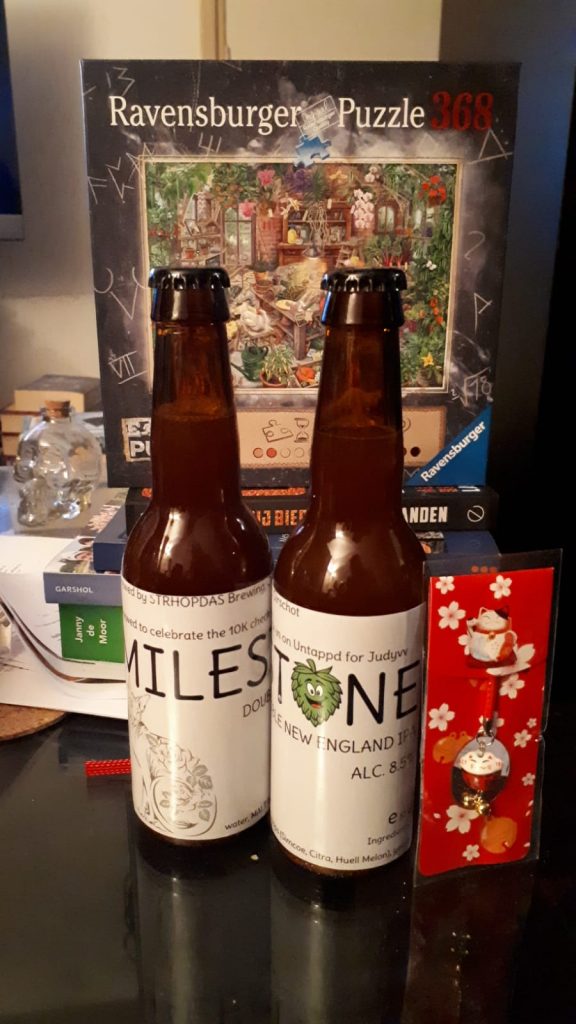 ---
2020 December 24th
It's Christmas and I received awesome new beer books to prepare myself for brewing in the preHistorisch Dorp in Eindhoven!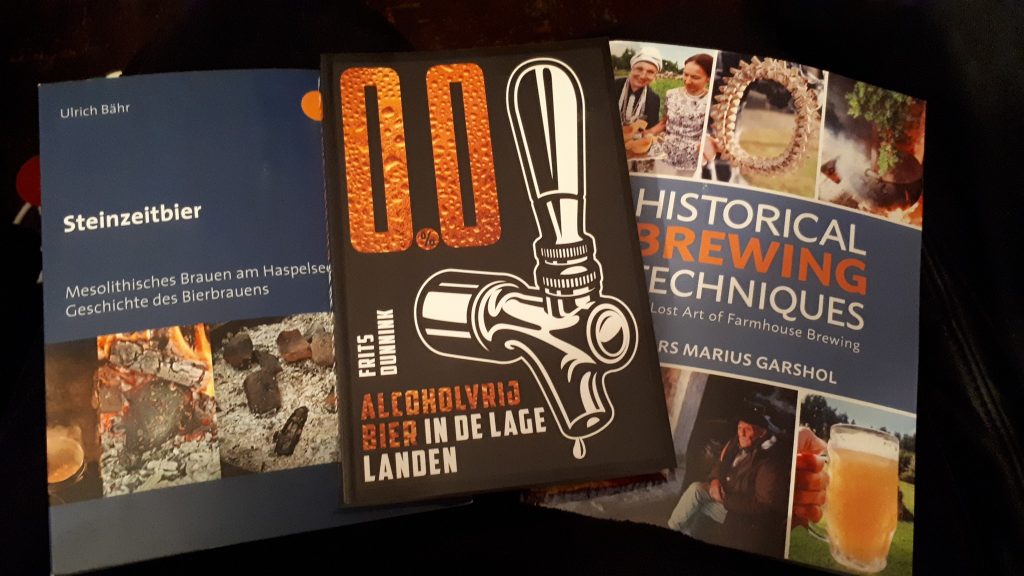 ---
2020 December 21th
I'm trying something new! A lot of times I want to share something small, but I don't feel like writing a whole blog about it (yet). So I'm looking for a way to share short updates, maybe like this. Lets start with something fun: Have you ever listened to the Oettinger fan songs?