So, after having been a member of their services for almost seven years I decided to pause my Beer in a Box membership for now. But not without going out with a big bang! And what's a better big bang than their Advent calendar?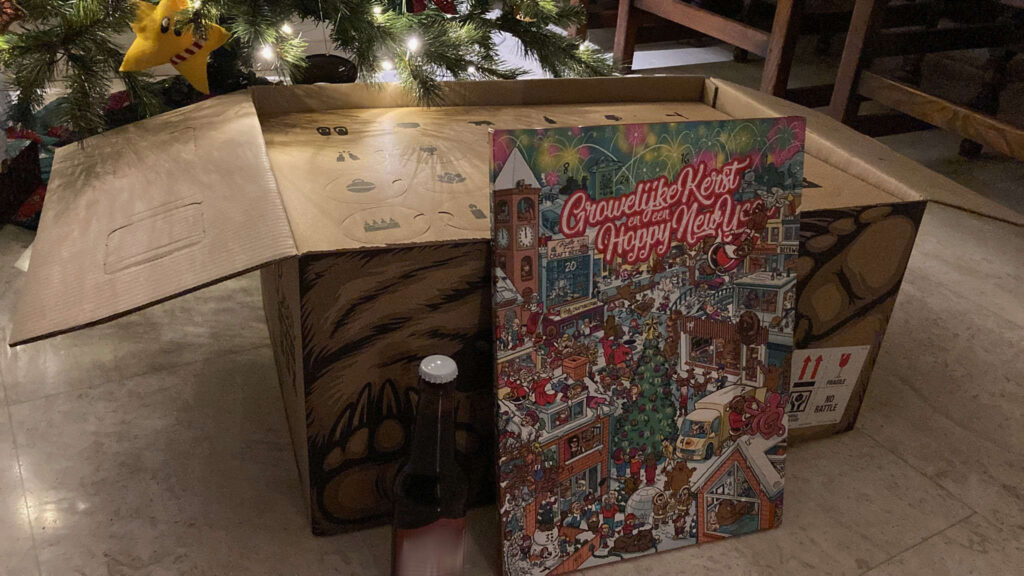 Beer in a Box began as a Beer as a Service over seven years ago. In the beginning you received two-monthly boxes of 6 different beers, 12 bottles. They had just the one box, but you could be sure that even as an experienced drinker, there would always be something new in it. These days they have a whole range of services. There is still the basic surprise box, but now you can choose between 6 and 12 beers ánd you can select some global flavour profiles, or some more specific, yet still a bit global flavour profiles. Next to that they also have specific, limited boxes like the La Pirata brewing box or the alcohol-free box, a Craft beer challenge and a taste test box. They also offer business gifts and now they even have different kind of advent calendars and merchandise! And they even donate a part of their advent calendars to a good cause.

So for these holidays you can order:
A full advent calendar with beers exclusively brewed for beer in a box
A half exclusive advent calendar
A discover mix advent calendar (also in a subtile version)
And other gifts like a Christmas sweater, a jigsaw puzzle and special beer glasses
I ordered the half one, which arrived the next day. 12 beers is more than enough for me.
So, the beers arrived in a gorgeous box. Next to the beers you will find 24 chocolates, 24 video messages by the brewers and a Beer advent calendar which you can hang on your wall. The beers are exclusively brewed for this occasion, so it is guaranteed you will not have tasted them before. And they are all from great breweries, or so I have been told of which at least one is from Eindhoven!
The beers are very nicely packaged and you can see a lot of care went into the whole idea, the box, the design, the beers, everything! I realise I cannot tell a lot more about it without spoiling the surprise, so I cannot tell you anything about the beers at all, but if you are still looking for a beery Sinterklaas gift, go for this one!
Which Beer Advent Calendar do you have this year?
Happy Holidays!