One part of being a biersommelier (and as such a component of the championships) is knowing your classics. Therefore I want to present a beer to you once in a while. Today that's going to be Boltons Ur-Alt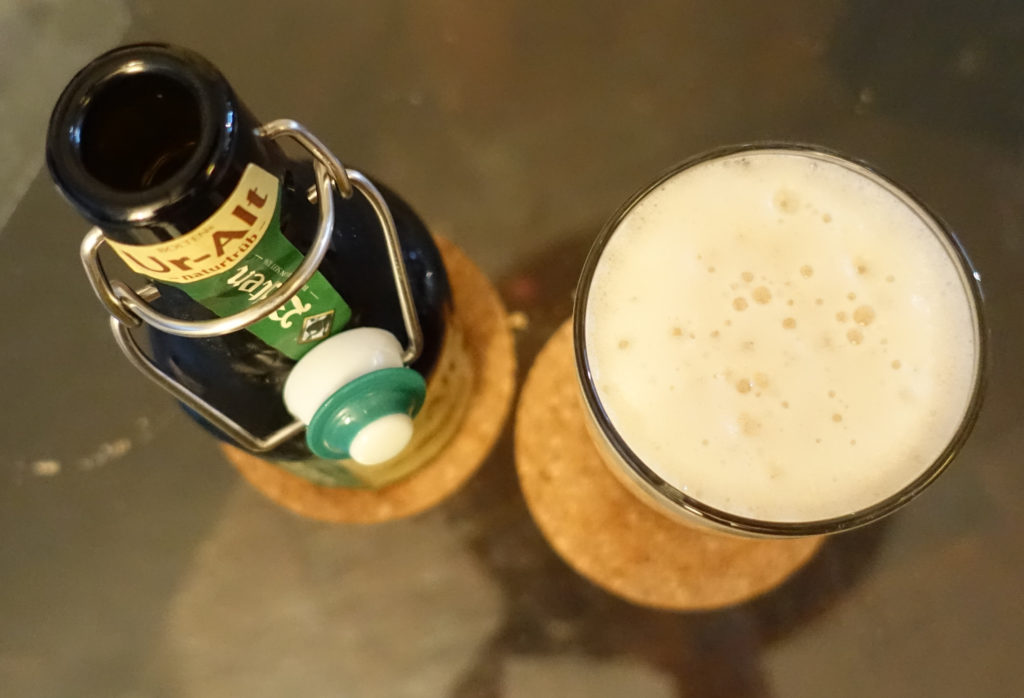 Boltons Ur Alt is an Altbier style beer with an alcohol percentage of 4,8% or 4,9%. It comes in bottles of 500 ml and 330 ml. It's a dark brown, a tad bit hazy beer with some carbonation and a very fine bubbled foamhead. It smells like caramellised whole grain bread, a tad bit fruity, but not much. The taste is light, dry and clean, a bit bitter, a bit malty and a bit roasted. There seems to be a bit of pepper in it as well.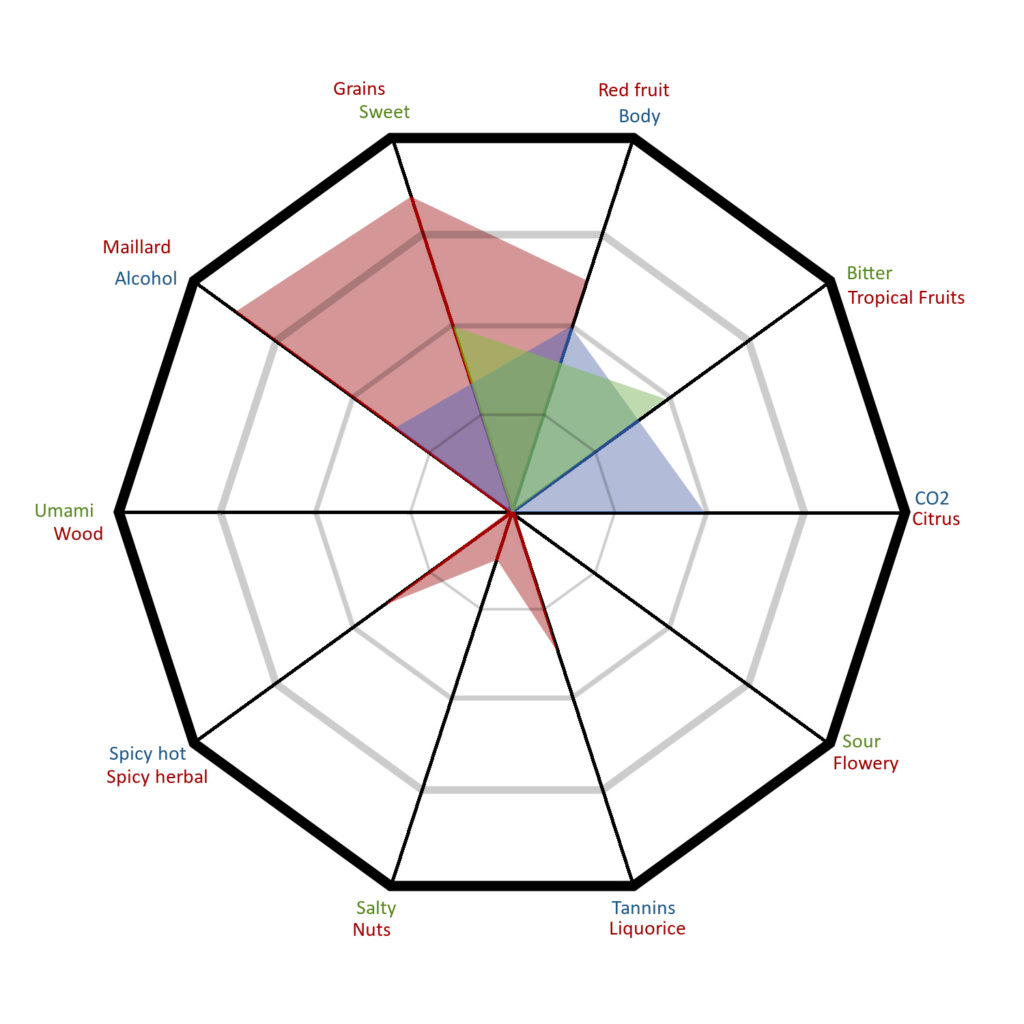 Like other Altbiers this beer has the interesting combination of a subtle ale fruitiness balanced with the cleanness and crispness of a lager. This is thanks to the typical brewing method for an Altbier. An Altbier is a top fermented ale, although the fermentation temperature is lower than typical for an ale, but higher than for a lager. it's aged or lagered on a temperature near freezing point though, which makes it that fruity, complex ale, with the clean and crisp finish of a lager. The Ur-Alt is the unfiltered version of the Altbier. There are other variations on the style as well, like Sticke or Lätzenbier (depending on the brewery). I'll get back to those in my post on Düsseldorf
Boltens-Brauerei is supposed to be the oldest still producing Altbier brewery in the world, and is brewing beer since 1266. The name Bolten probably stems from Peter Bolten in 1753. These days it produces eight kind of beers, Alt, Ur-Alt. Ur-Weizen, Helles, Landbier, Natur Pilsner, Malz (non-alcoholic) and a seasonal beer Nikolaus Spezial. They also produce a mix beer called AltBierMisch, which is Altbier mixed with lemonade and Johannesbeerensaft. You can find the brewery in Korschenbroich, Nordrhein-Westfalen, between Mönchengladbach and Düsseldorf.
What makes Ur-Alt so special is that is is probably unique in its style because it is unfiltered or naturtrüb. Bolton also uses wheat in their beer, which some other brewers do as well in their Alt, but they are not vocal about that. Because of its uniqueness it has some status. It has been brewed since 1991 to make a different alt. Since Germans tend to be quite traditional, especially when it comes to beers, this was something radically different.
Altbiers are one of my favorite beerstyles. I like altbiers a lot because of their unique combination of the roasted, fruity flavours with the dry and clean finish and the Bolton Ur-Alt, while not being a tradional alt is not an exception. So I definitely recommend this beer.
Which beerstyles do you like?