Stichting Bieropleidingen Nederland (the Dutch beer educations foundation)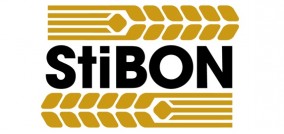 In september 2017 I began with the StiBON course, level 1. Little did I know that what was in store for me was much more than just that little bit of extra knowledge about beer I though it would be.
I found out about StiBON about two years earlier, when I still lived in Zaandam. There wasn't a course in Eindhoven back then, but there was one in Amsterdam and it was at one of my favourite places to boost! At De Prael in the red light district, a brewery, a restaurant and more importantly a social work place. Alas, that wasn't to be. My first tumor was found and the next months were spend in the hospital and at my grandparents' place who took wonderful care of me. By that time, Paul had proposed to me and we began arranging a wedding and a move from Zaandam to Eindhoven. I also had to look for a new job.
I got a second chance though, because by then StiBON had started a course in Eindhoven as well! Armed with absolutely no knowledge about beer whatsoever (ok, ok, a little bit, I knew some beer(styles), I used Untappd fervently, I frequented Leefcafé het Spiegelbeeld, I had read about it a bit more after my tour at the Hertog Jan brewery, I had subscribed to beer in a box and I'm not a bad student overall), I went to the first lesson. It was there that I met Judy, my by now beer partner in crime.
The first lesson was about taste, about taste buds ( the circumvallate, the foliate and the fungiform), about how to taste and smell, but also about the colour of beer and a first intro in how to dissect the flavours of beer and make tasting notes. It was absolutely perfect, thanks Yu Mey! Just the right amount of new knowledge and skills to excite and stimulate and enough confirmation of things you already unknowingly know.
The second lesson we dived right in: onwards to the ingredients, laws surrounding beer and alcohol and social responsibility (Sociale Hygiëne voor de Nederlandse lezers). For most this was quite dry material, for me it was right down my alley. I'm not a laywer, but I have worked intensively with laws and stuff for almost ten years now, including writing some parts of current Dutch law, so it wasn't hard to get into this subject. It's in no way comparable to the complex and conflicting network of rules and laws surrounding healthcare, but it's still fascinating to see how much has been stipulated in law and such about beer. For example, your label has to comply to very specific rules and you can even find some ruling about a few beerstyles in Dutch law. There is also a lot on Social Responsibility: What you may serve your customers, how to gauge the atmosphere and how to make sure no one gets too drunk or becomes a danger to themselves or others. I also found the ingredients part quite interesting. I'm not good at chemistry, but my biology knowledge isn't too shabby and I love learning more about nature and cooking (and brewing) and such.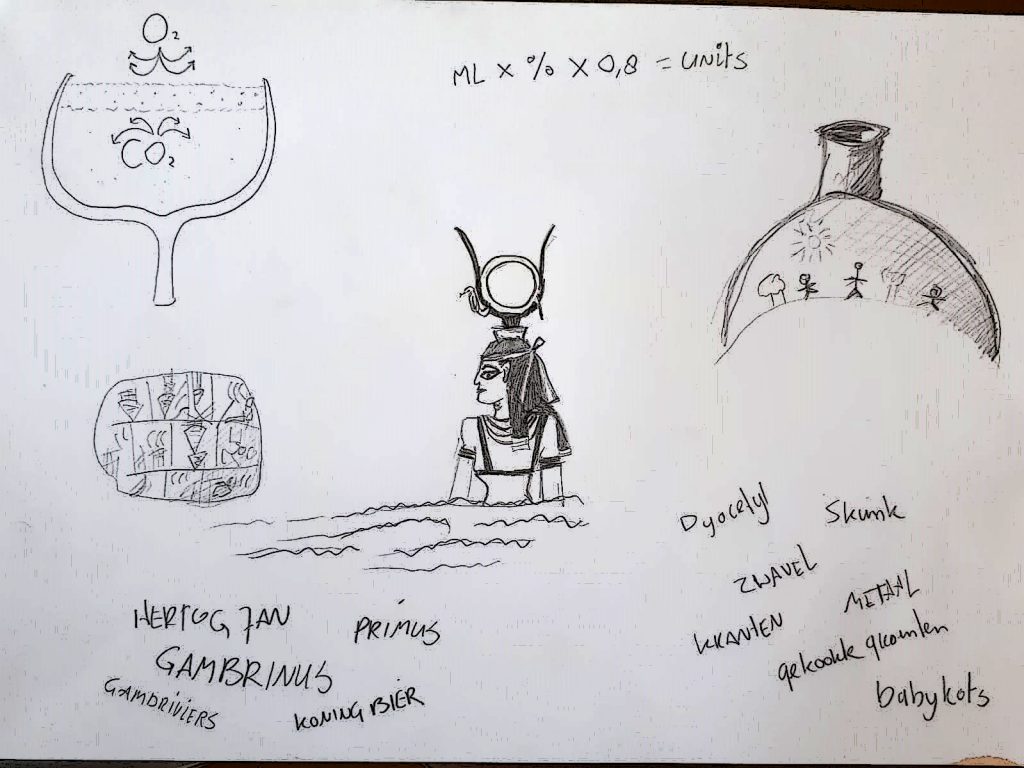 Lesson 3 also struck a chord and is probably the lesson I used most already outside of StiBON, namely for the Prehistoric Village in Eindhoven where I work as a volunteer. This lesson was about history, health and trends. The history is half about mythology, half about former trends in the world of beer ánd in the Nederlands specifically. I really want to extend on this knowledge the upcoming years, about the myths surrounding beer and how I can tell about those in the museum. It's probably no surprise I found health interesting as well. It was just a quick overview though, mostly about the effects of alcohol on health overall and on some specific diseases. It seems that moderate alcohol consumption has a positive effect on for example heart diseases. I want to immerse myself in knowledge about alcohol and the female body though , because I assume most research on alcohol and heart diseases is based on the effect it has on men, since it has only recently become apparent that a female heart attack is totally different from a male heart attack and I doubt they've done any research on the effects of alcohol since this new knowledge.
In Lesson 4 we dove into the matter of brewing: the basics
Lesson 5 was about beer treatment and storage. This lesson was totally new for me, but known territory for most of the others. I never really tapped a beer before (not counting the high school prom), nor knew anything about how to properly store a beer and more importantly what the effects on a beer are of improper treatment and storage. I never realised it really mattered how you treated your beer after buying it and how that could affect the taste and smell of the beer. Also interesting to learn that hops are really sensitive to light and why therefore cans are much better for beer than bottles. Ah yes, that's a subject I want to come back to later, cans versus bottles!
Lesson 6 was our first step into the world of beer-food pairing. Having tasted and dissected 30 beers by now and having learned how to discern the different flavours and aromas, it really was interesting to learn how you could combine that with certain foods.
In this autumn I learned so much more about beer than I anticipated. But I wasn't done with it by far, so when I passed my exam I immediately registered for level 2.
What began for you as a leisurely activity and suddenly became so much more?