You cannot have missed it! There's a new gang in town! Since February 15. there's an official Benelux chapter of the Pink Boots Society.
The Pink Boots Society is a world wide society of professional women in beer. The Pink Boots Society was created to assist, inspire and encourage women beer industry professionals to advance their careers through education.
The Belenux chapter was initiated by Liz Pratt, she began contacting women in beer in the Benelux since april 2019. Almost a year later Liz Pratt, chair (sensory specialist based in Amsterdam), Linda van Loon, vice-chair (works for Eik & Tid), Arjanneke Troost, secretary (owner of De Gooische Bierbrouwerij) Yu-Mey Kwee, treasurer (Mey Tours), and Tina Rogers, PR (010beerblog) founded the Benelux Chapter and have major plans for the upcoming years. They have been activitely supported by Katja Logatcheva (Katja's Beer Discoveries) and Carina Kelder (owner of Mommeriete). The chapter presented itself to the Benelux beer world for the first time at the Dutch Craft Beer Conference on January 21.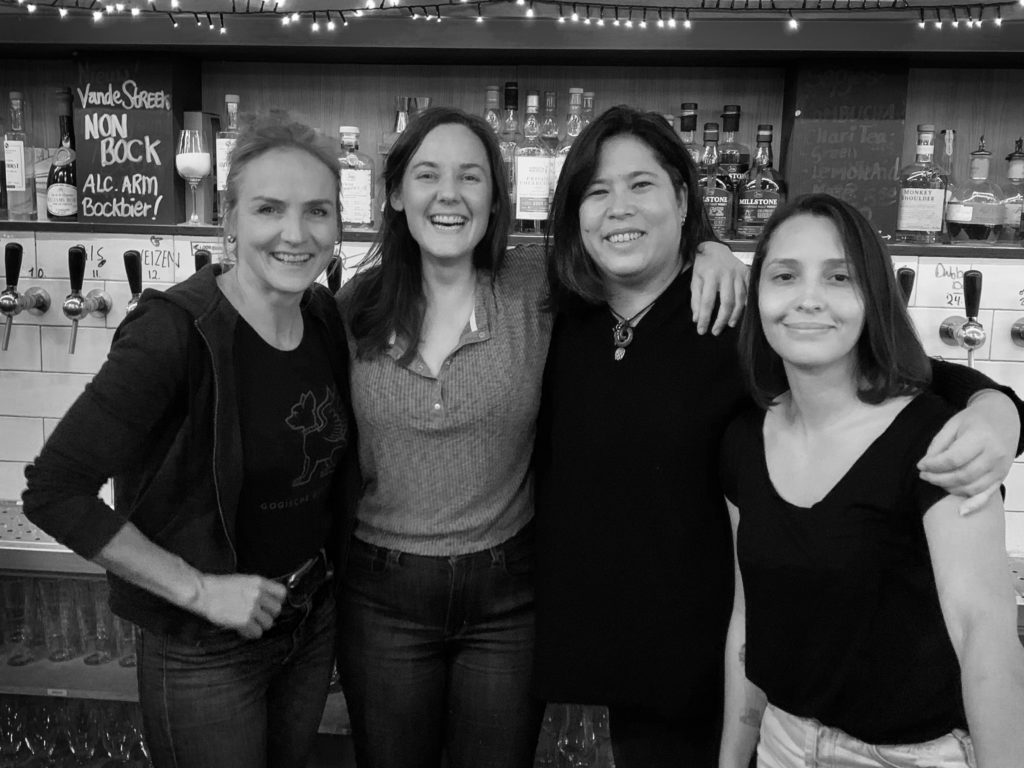 Membership is open for women who have a professional relationship with beer. The Benelux chapter wants to make women in beer more visible. They also want to ameliorate the position of women in beer by eduation, sharing knowledge and networking opportunities. The chapter plans to organise at least four events a year.
The first big event was supposed to be the big International Women's day collaboration brew! Every year women all over the world brew beers together on March 8: International Women's Day. The Pink Boots Society takes this day as an opportunity to raise the profile of women's roles in the beer industry. 383 breweries brew a beer especially for this day! The Benelux Chapter would have brewed at the Kaapse Brouwers, but unfortunately do to technical issues, this will be delayed, but not too long! The upside is that you can still sign up to brew with the society! And I can brew along (unfortunately I'm running a fever at the moment, so I'm secretly a bit glad it was delayed). The day will be coordinated by Nathalie Gavis. The recipe is ready and a Pink Pale Ale will be brewed. The Kaapse Brouwers and Yakima Chief Hops have taken care of providing all the ingredients. The proceeds will go to the Pink Boots Society to further their mission. The brew day will be followed up by a launch event of course!
Want to join the Benelux chapter of Pink Boots? Go to the website Of the Pink Boots Society!. Want to join the collaboration brew day? More information can be found on Facebook.
See you there!