Van Moll has been refurbished, which seems to me the perfect time to update this post. Van Moll, the FIRST new generation brewpub in Eindhoven. A brewpub that screams music to me, so this post will scream music at you. A brewpub I spent a lot of time over the years, where I even had my bachelorette party and where I recently filmed a bit for PINT and was part in Bierradio Brewpod. A brewery and pub that hasn't stood still that keep involving.
The new interior is gorgeous! It still has some industrial aspects, but as you can hear in beer radio, Van Moll wanted something a bit more different and redesigned the whole pub. It became more colourful, the acoustics are better and it has a few awesome nooks to sit and enjoy a beer. Together with the redesign the small brewery in the basement was removed, which you used to be able to see through a window from the pub. It hadn't been used for brewing for some time, since Van Moll team brewed at the Brouwschuur. But that also changed! . Together with 100 Watt and Stadbrouwerij 013 Van Moll opened a huge new brewery in Eindhoven: Lighttown Brewers!
The redesign also came with an added kitchen! The new kitchen has some very interesting foods, for all kinds of cravings. So these days you can have some pubfood with your beer as well while enjoying the new scenery.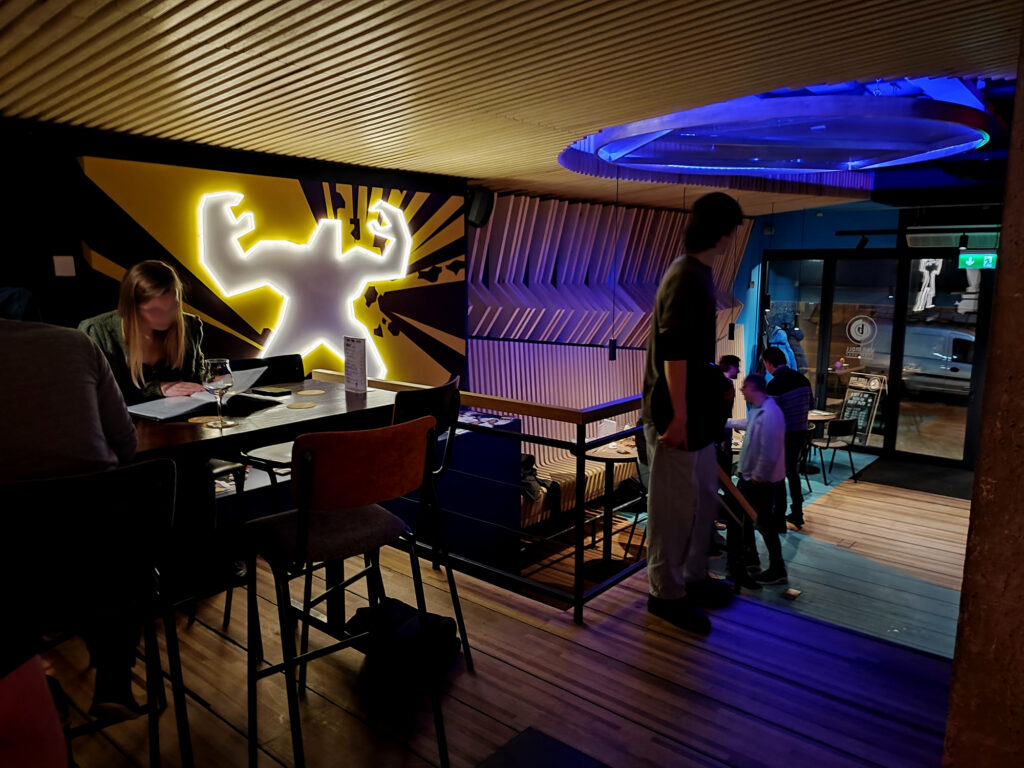 Van Moll has been the first new brewery in Eindhoven since 50 years. In the 50s/60s of last century brewery De Valk (in which building you can now find the DAF museum) closed its doors and it had been quiet since in Eindhoven. Sure, there were some pubs and cafés that specialised themselves in beer, but no breweries at all. And it is not that Eindhoven is a small city, it's still the fifth of the Netherlands. Erwin van Moll and Jaap Hermans figured the same and decided to open a brewery and pub in the city centre of Eindhoven themselves. They found a beautiful place at the edge of the city centre, where you can find Van Moll still at Keizersgracht 16. At the moment the Keizersgracht is still a busy street, but that is supposed to change in the upcoming years.
13 OKTOBER 2013. A new brewery, no, not just a brewery, a brewpub opened in Eindhoven and it was an instant success! Which was not surprising, but still very nice to see. Eindhoven is the fifth city of the Netherlands, has a very international crowd, a very creative crowd and of course it was a big player on the beer market in centuries before. Eindhoven needed a good brewery. Eindhoven was desperate for a good brewery. And Van Moll delivered. Not only are the beers phenomenal, the pub has a very distinctive style, a lot of nice nooks to sit, to play a game, to eat something and drink a beer. From the start it has always been meant to be more than a pub and brewery. Van Moll is a whole concept, a whole beer experience. It's about the ambience in the pub, the team, the matching music, the background stories for the beers, the beer names, the collabs. For example, these days you can find QR codes on the beer cans that lead to matching music lists and you can find beer board game pairing advise and beer book pairing advise on their social media (and here and here and here). The location is also used as an art exhibition. The labels and musical logo are especially designed by Frank Vogt and tell a whole story in themselves. And so much more.
Jaap and Erwin and their team are no strangers to and in Eindhoven themselves and as Van Moll have done a lot of collaborations and the like throughout the years, not only with other breweries, but also with Eindhoven organisations, shops and events. Beers specially brewed for the cinema (and event location) across the road for example. And given their background it is no surprise they also brewed the beer Langharig Tuig especially for only the best metal festival in the world, Dynamo Open Air (these days called Dynamo Metal Fest). Talking about festivals, Van Moll is also responsible for one of the major beer festivals in Eindhoven: Van Moll Fest.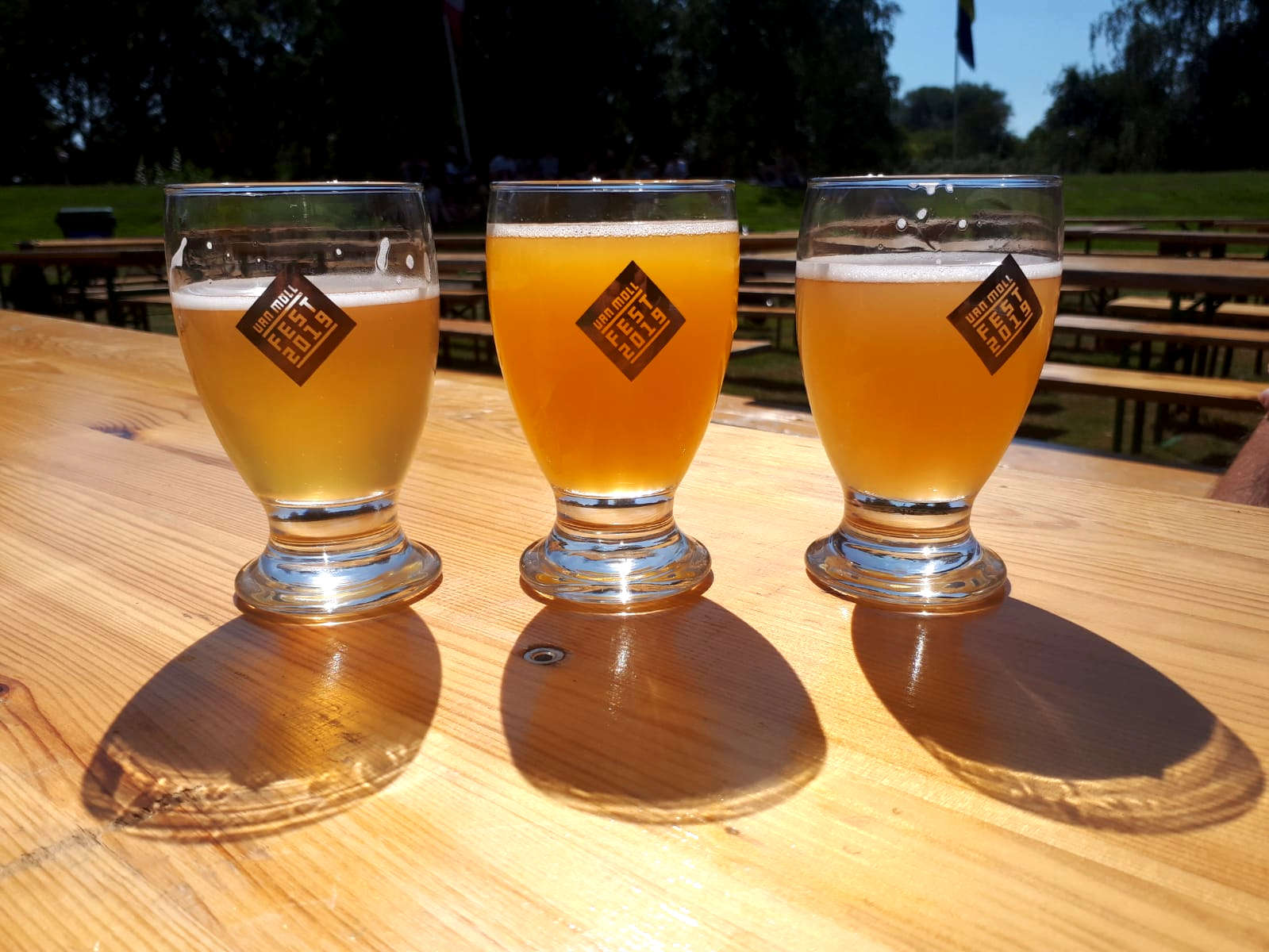 VAN MOLL FEST is an enormous beer festival that began years ago behind the church and then moved to the terrain of the Evoluon, the Evoluon being the most iconic Eindhoven building in existence. Unfortunately 2022 was the last time at that location, because the terrain is sold and the new owners have… plans… The Evoluon is like a giant U.F.O. including moving lights at night (I should now, I lived across the road for years!) and used to be a technology museum. It was a showcase for Philips and next to exhibitions on Eindhoven and some historic things, you could also see all the awesome new things there, like the cd! There was another, smaller Van Moll Winterfest in 2022, in another iconic building in Eidhoven, the Philips Stadion. Judy will tell you about that soon. And there will be a new and improved Van Moll fest, but the location hasn't been communicated yet.
The first Van Moll Fest was in 2015. The festival is famous for a wonderful collection of international breweries with their newest beers foodtrucks, awesome music and just plain sun and a relaxed atmosphere. In 2019 they also organised a colouring picture competition, and it is these things that make the brewery that much more special. You can still find the winning picture in the pub. Unfortunately it couldn't take place in 2020 and 2021, but they organised a smaller festival at the pub itself instead. Anyway, be sure to be there this year!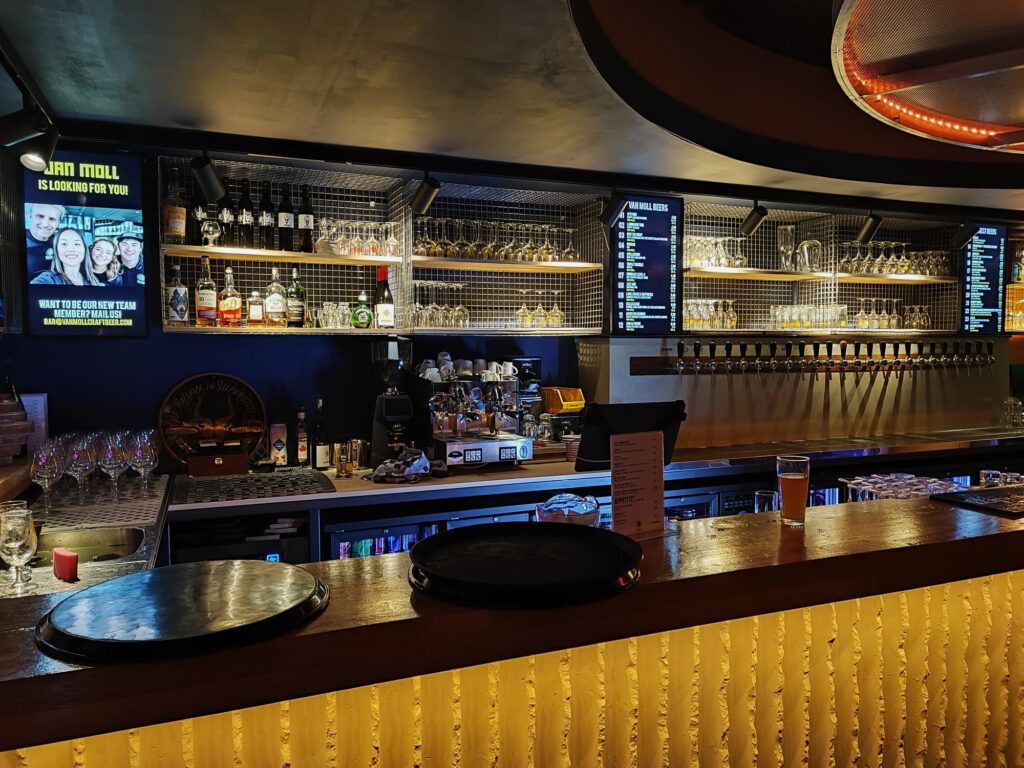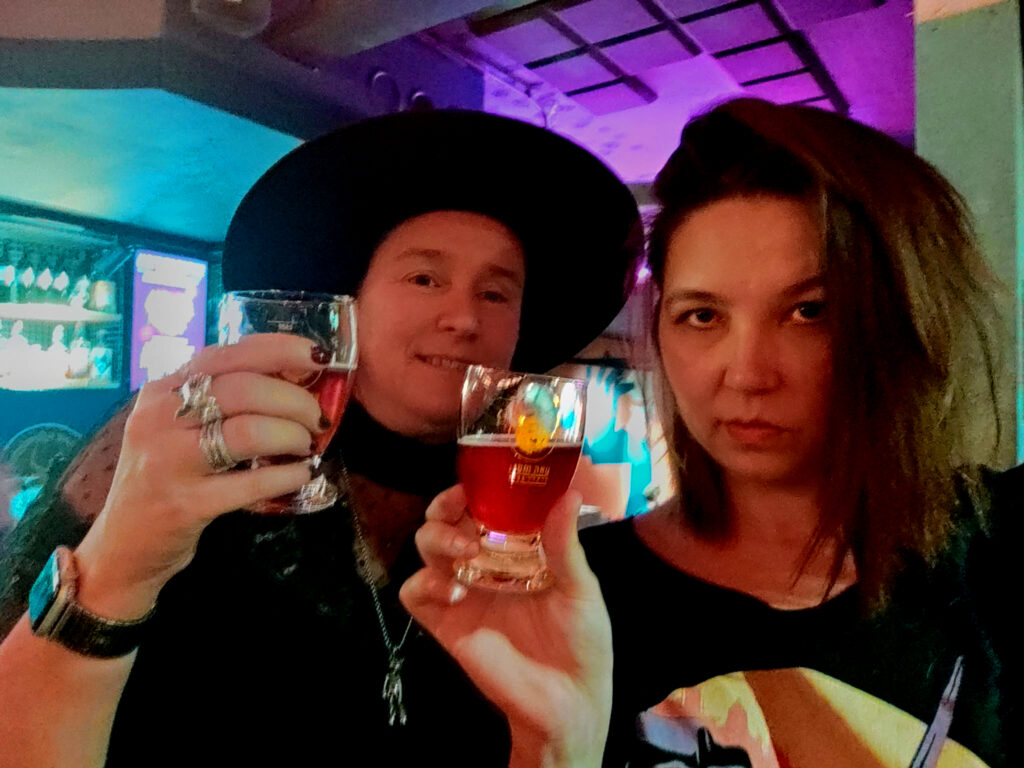 These days Van Moll consists of about 20 people with an equal share of creativity and enthusiasm put into the company. Not only in the pub, but also in sales, marketing and of course the brewery. Van Moll is not just one person, it's a whole team, which is especially visible in the awesome range of events organised in the pub several times a month. Yes, back to the pub, the pub is a must visit when you visit Eindhoven.
THE VAN MOLL PUB has a huge beer menu, only rivalled by one other venue in Eindhoven, with beers from all over the world. You can find the menu on Untappd. They always have 12 guest beers and 12 Van Moll beers on tap and you can always get beers from their core range which consists of Wanderlust (non-alcoholic IPA), Langharig Tuig (hoppy weizen), Triple Trouble (tripel), Toewijding (blond), Doerak (IPA) and Wodan (weizenwein). Ons Blackie (Imperial Stout) used to be part of the core range, but is recently replaced by Wodan, because Wodan is unique and a recipe created by the Van Moll team themselves. Next to the core range you can find a variety of beers in their collection ranging from classic recipes like Quadrupels, Weizen and Saisons to interesting experiments with extra flavours like tonka beans. They always try to give the beers his own twist. It does not have to be too extreme, but just a bit different, while still balanced. There is the famous Zoltan Barrel Aged collection as well as the specially brewed Benjamin (dry hopped helles bock) to celebrate the birth of Jaap's son. The core range comes exclusively in cans, because this is much better for the quality of the beer, and it is lighter and less bulky as well. With the switch from bottles to cans, they also did an overhaul on the artwork. The current artwork is more inspired by 50s movie posters; simple colours, simple shapes, each beer their own colour. All the designs tell their own story, like the surfer on the huge wave on the Nirvana, which accidently is NOT a reference to the band, but to the concept of Nirvana. All beers come with their own QR-code, which links to an accompanying music list, a recipe, a movie or something else. The QR-codes of the core range will change once in a while to keep it fresh.
At the pub they organise about four events every month, ranging from Dungeons and Dragons, food pairings, tap take-overs and of course special days for special beers, like Zoltan Sunday. The range is as varied as the people working at Van Moll, since all events are basically thought up and organised by the whole Van Moll team equally.
As said, the pub had a major refurbishment, and it used to look like this: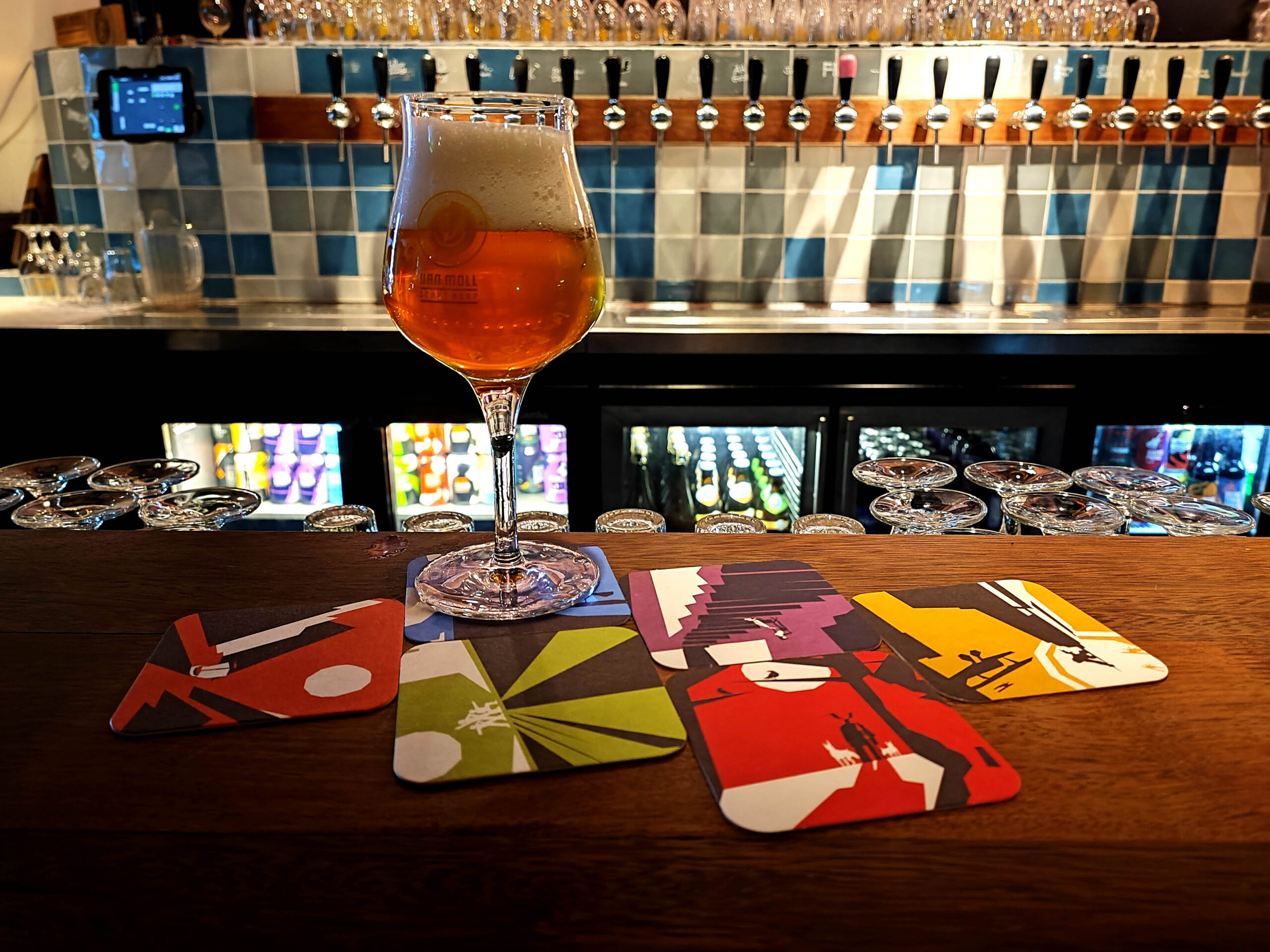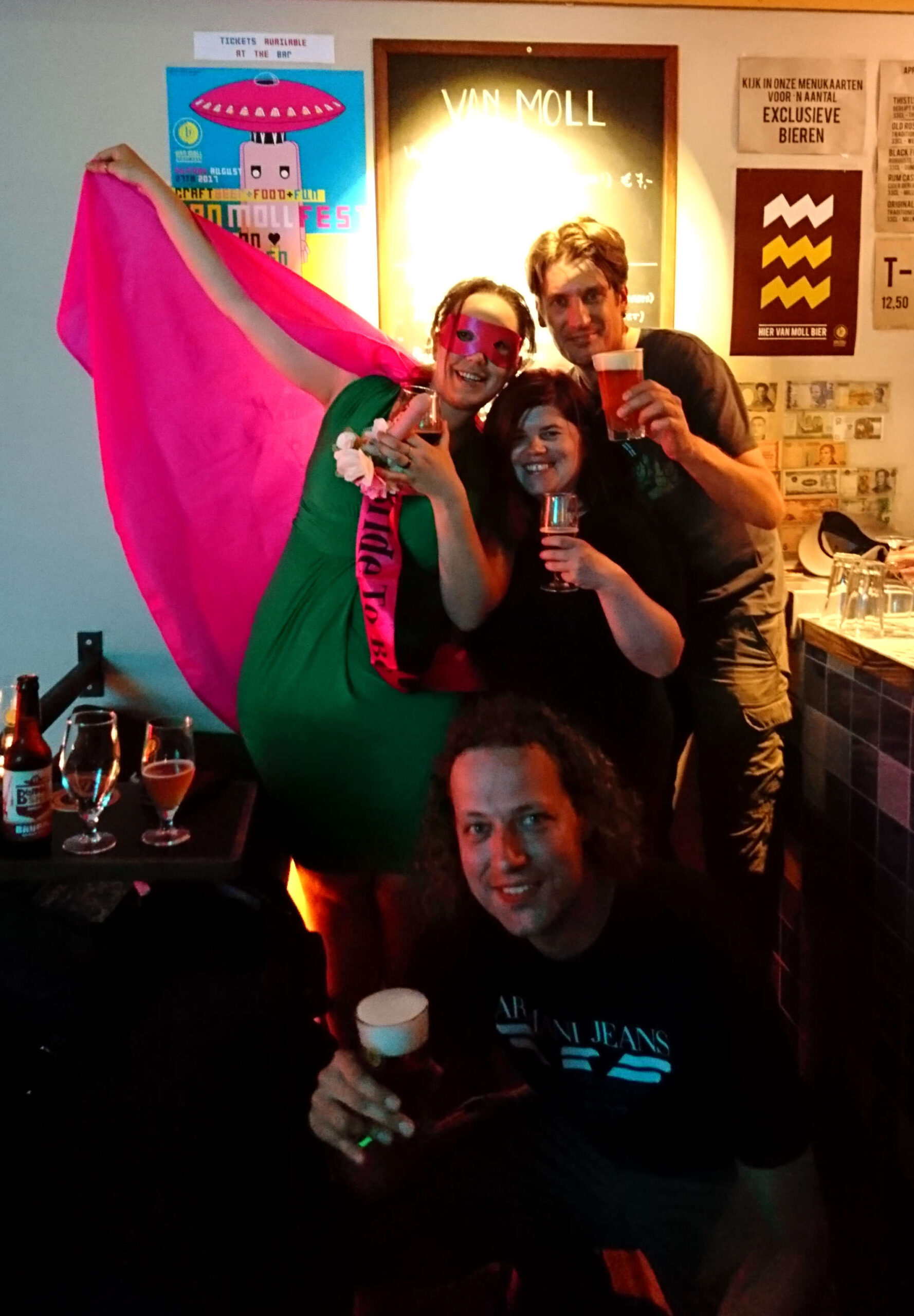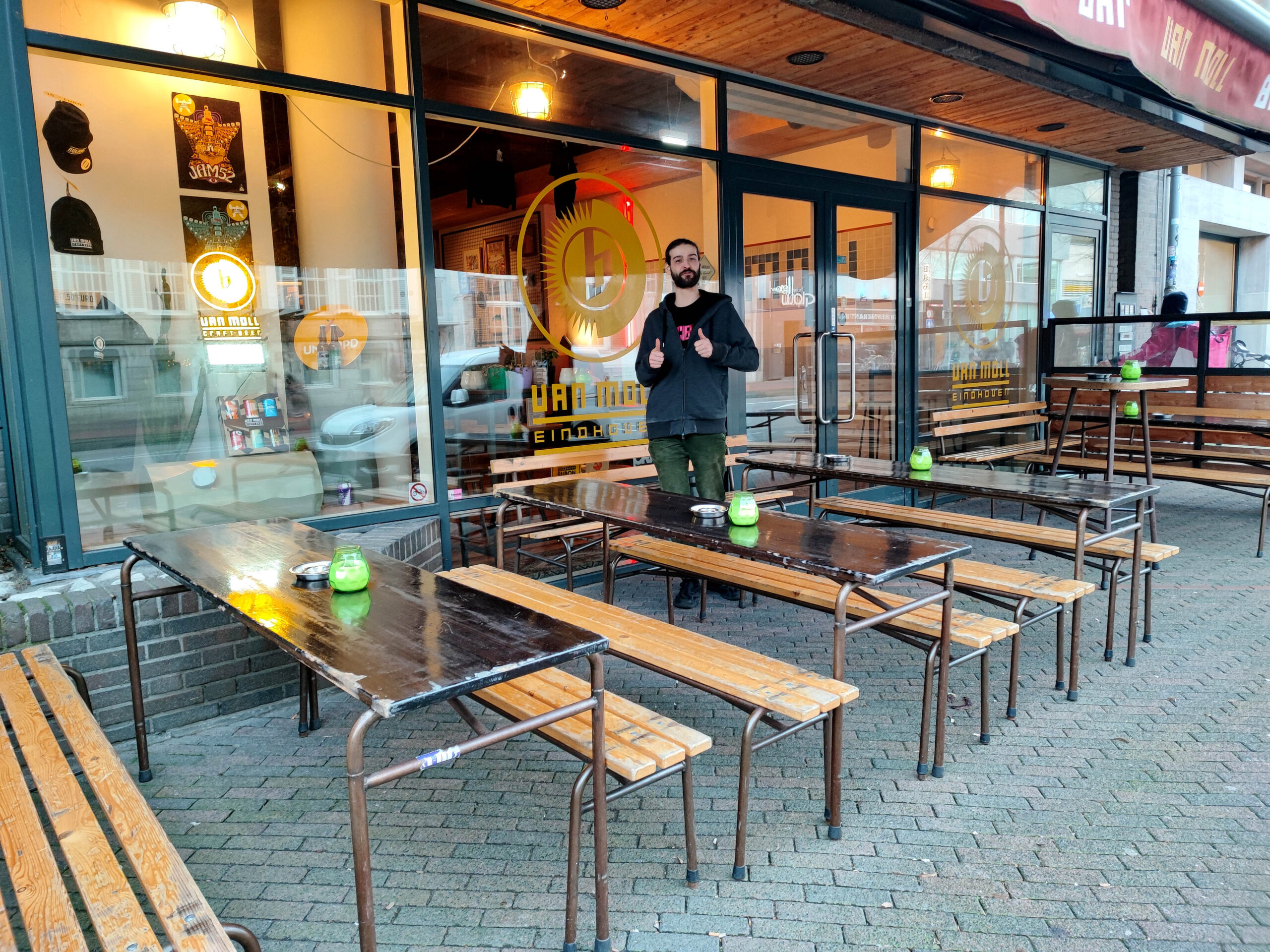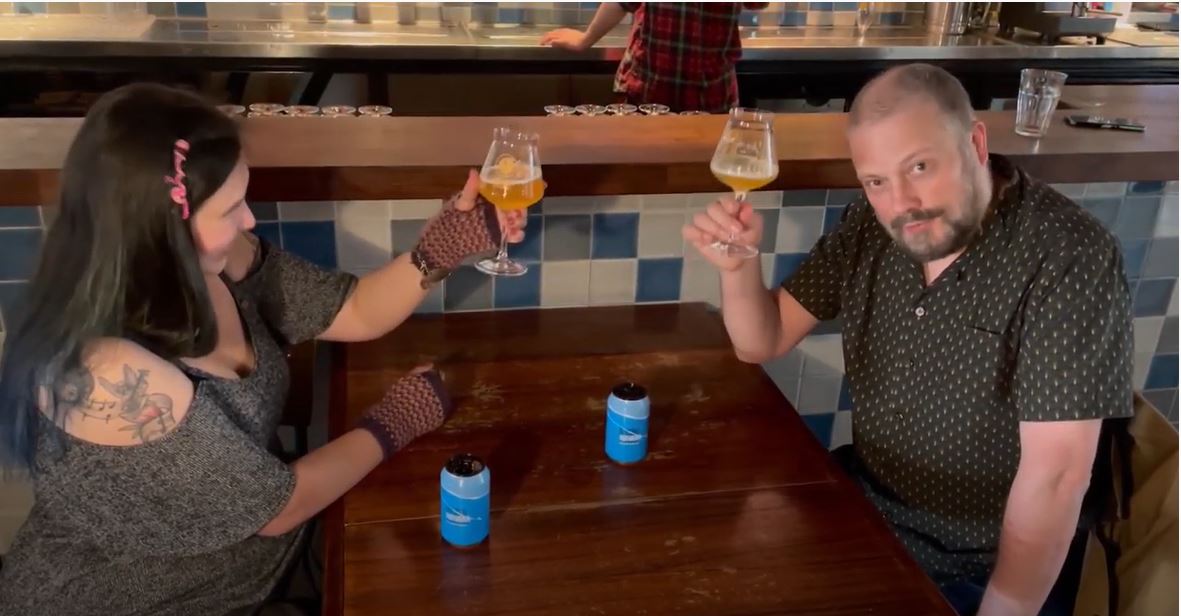 So, who is Van Moll? As said before, it is now a team of 20 people, but it began in 2013 with Jaap Hermans and Erwin van Moll. I know Jaap from way back when he worked at my favourite pub the Altstadt. He stopped at Van Moll in 2020, but he did not become a stranger to the place. Erwin, born and raised in Eindhoven, is definitely living the dream life. I had a chat with him just before the holidays last year about the history of Van Moll and about our favourite city.
Out of his own beers, his favourite beer is Wodan. Wodan is a very special beer. It is called a weizenwein, something no one else did before and hasn't done since. A surprising weizen of 10,5% alc vol, with aroma hops. The idea came from the recipe of Langharig Tuig by doubling the amount of malt and the amount of hops. It is brewed with 50% wheat, but it is more than a wheat wine. With the special weizen yeast, it has a wonderful banana and clove aroma, which complements the hops aromas un a very pleasant way.
As for the favourite beers of the Van Moll team, you can always find a selection of favourites just above the taps! And don't be afraid to ask! All the people at Van Moll love to help you find your new favourite beer.
Opening a brewpub in Eindhoven was partly inspired by brewpubs he visited in Austria. Before, he tasted beers, visited breweries and festivals and thought: why don't we have something like this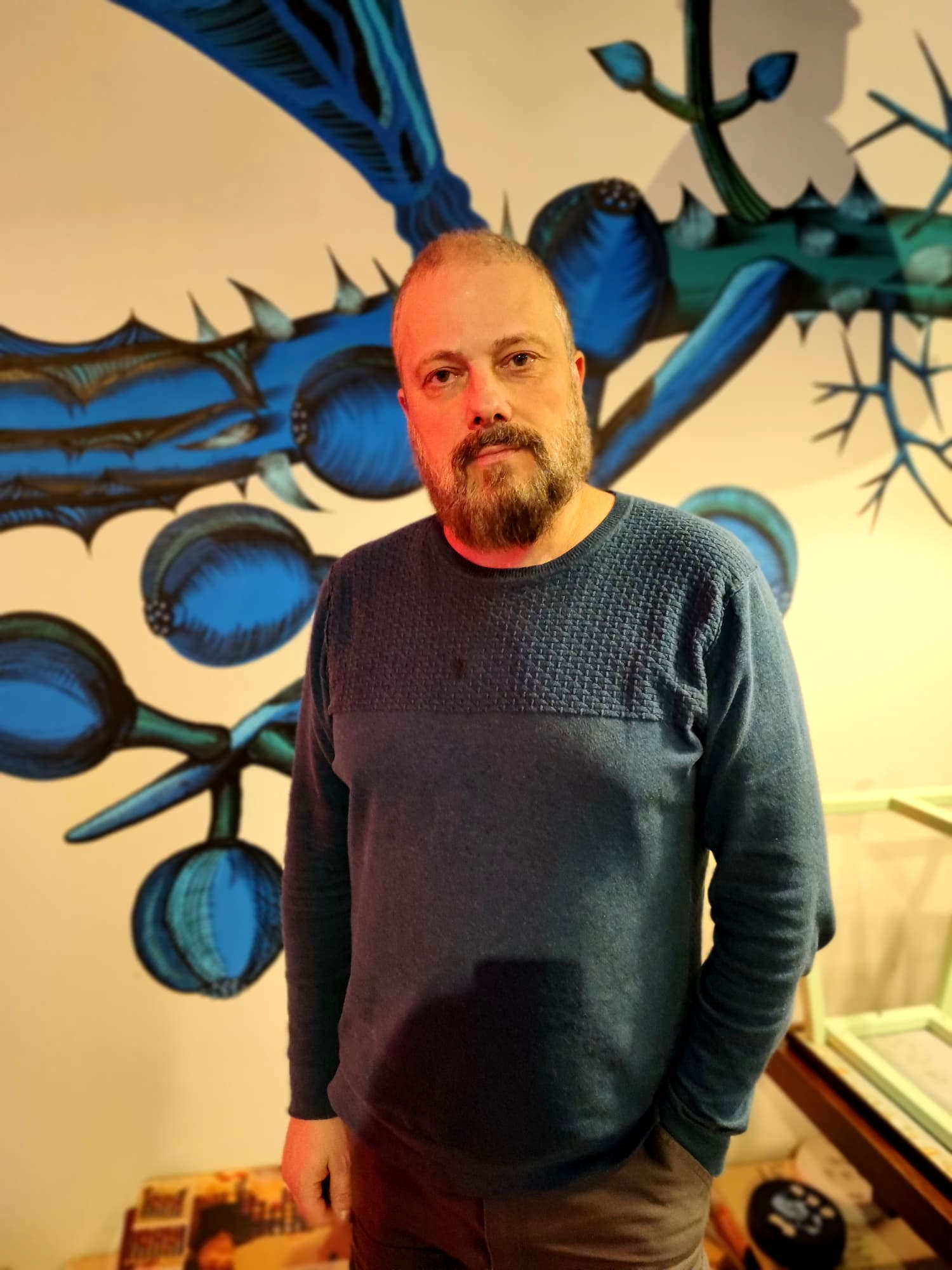 in Eindhoven? Especially since Eindhoven is the fifth city of the Netherlands and had a severe shortage of breweries. So he began brewing at home at least every two weeks to gain experience, visited other brewers and learned from them and together with Jaap found a place at the Keizersgracht, in the middle of the city centre to start their own brewery. The location was perfect for brewing below and selling above and they gattered a team of dedicated people pretty soon. But the brewery downstairs quickly became too small.
Which Van Moll beer is your favourite?
Website: https://vanmollcraftbeer.com/
Instagram: https://www.instagram.com/vanmollbrewpubeindhoven/
Instagram: https://www.instagram.com/vanmollcraftbeer/
Facebook: https://www.facebook.com/vanmolleindhoven