As promised I would take a closer look at all the more recent beer venues in Eindhoven. The oldest one still in business is De Bierprofessor. And since all bars are open again as of today, this seemed the best moment to tell you a bit more about this venue.
I talked to Kees, Paul and Remco much earlier this year, but life happened, a virus came and disrupted society, pubs had to close and it didn't seem right to publish this post before today.
Because from 12 o'clock today you can visit the Bierprofessor and all other bars in Eindhoven again! As per government regulation bars have to provide a booking system and you are not allowed to visit a bar now without a reservation. The reservation system should serve as a health check as well as to make sure not too many people visit a bar at one time. But keep in mind that the Bierprofessor is very small and quickly at its capacity, so be sure to book a timeslot some time up front.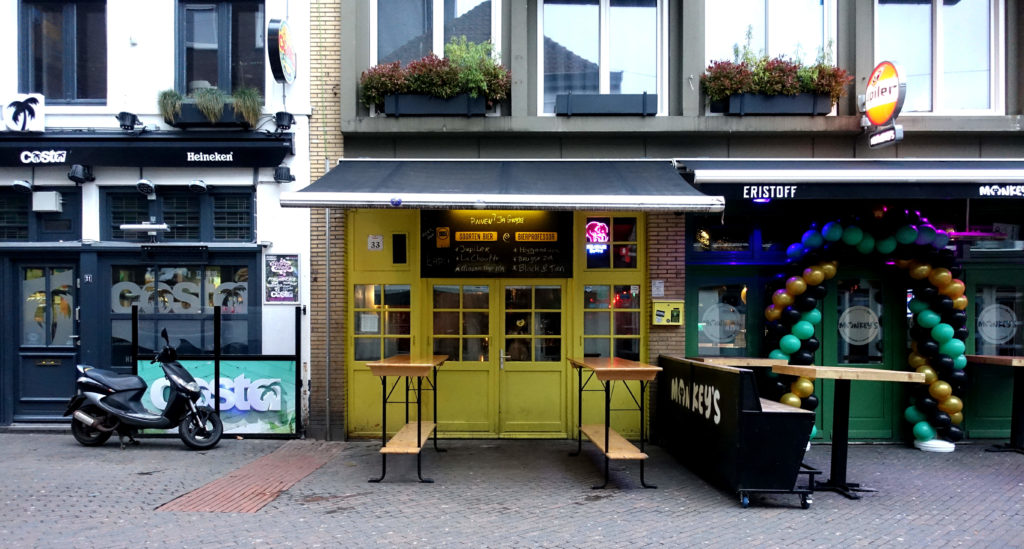 The Bierprofessor was founded in 2002 as a whole different kind of bar than a specialty beer pub, but turned into what we now know as De Bierprofessor in 2004. At the time there were also De Baron and Leefcafé het Spiegelbeeld as venues to visit for your specialty beers, but those were both closed in 2018. Other venues where they had more than pilsner and maybe one or two Belgian beers were places like Trafalgar Pub and O'Sheas and such, but none advertised as a specialty beer bar. So in 2004 one of your main specialty beer venues in Eindhoven was De Bierprofessor.
They always have over 250 beers on the menu and some snacks to go with them. For the upcoming fortnight you have to book a timeslot of three hours for 25 euros, for which you get 4 specialty beers, some hot and cold snacks and a seat inside. De Bierprofessor is a wonderful small and cosy bar with a quirky interior and a striking yellow exterior, which is not the only thing that lets De Bierprofessor stand out from its surroundings. Mind you that they changed the interior a bit since I made these pictures. They now have a gorgeous Eindhoven wallof which I will upload a picture later
As said the history of De Bierprofessor began in 2002, or maybe even in 1988 when Kees Bert started working at student bar Van Mol (not to be confused with Van Moll) and began his career in the food service industry. In 2002 he got the chance to buy the bar at the other side of the road from Van Mol and founded his own 80s pub. With major rivals like the Liquid it didn't turn out to be what he hoped for, so after a major renovation in 2004 he reopened the place as a specialty beer bar and De Bierprofessor was born.
The former name was 2B, and Kees wanted something more beery, so he went looking for a more suiting name. The name De Bierprofessor was mainly chosen because it was simply available. It did give him some trouble in the beginning. Such a name raises certain expectations and especially in the beginning the bar was frequented by quite some beer nerds. So Kees had to learn fast. This learning process was a two-way process because you can also learn a lot from the people that frequent your bar. So even though Kees will never assume he is a beer professor, he did gain quite some knowledge and experience with his bar over time.
As said in the beginning there were not that many specialty beer cafés in Eindhoven. Next to the Baron and Leefcafé het Spiegelbeeld there was De Belg in the Dommelstraat and that was about it. De Bierprofessor was the only one on the infamous Stratumseind and it got noticed pretty quickly. De Bierprofessor became quickly popular with beer nerds, but also with the quickly growing group of expats and students. It also got frequented by Rob from 100 Watt and other now familiar names in the Eindhoven beer community. The bar was also a very popular spot to start the evening with a few good beers before going to one of the party cafés or the fraternity bar for the rest of the night. It has long been the only place on the Stratumseind where you can quietly enjoy a good beer, so no surprise there. Although, it did not take long for the Fridays to be especially crowded.
Over ten years later other specialty beer pubs came to Eindhoven, like the Drinkers Pub, Van Moll and 100 Watt. It was a bit of a challenge in the beginning, but over time, instead of taking away customers, it added, because now there was more choice and availability for a new target audience, that didn't frequent the city center that much before. The real rival turned out to be the upcoming Netflix and the wider assortment of the grocery stores. But there was still sufficient audience for De Bierprofessor. The different ambience of De Bierprofessor in comparison to the surrounding cafés and using this to its advantage was a strong suit. So De Bierprofessor is still crowded in the early evenings where the other cafés really start their business around midnight, a perfect complementary arrangement.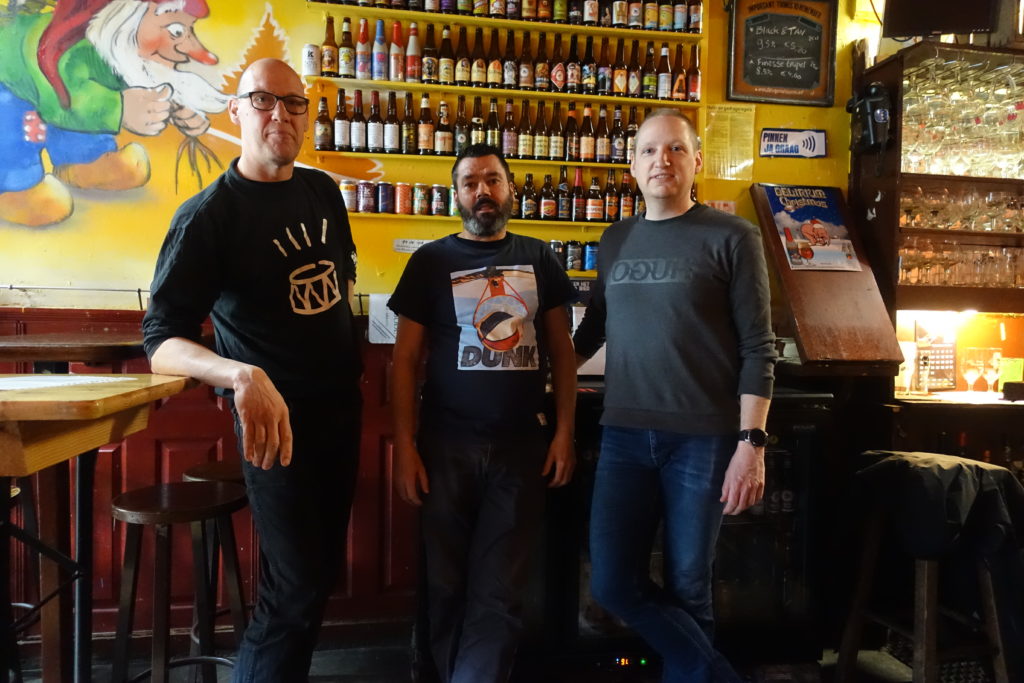 In 2019 Kees decided to sell De Bierprofessor and in January this year Remco and Paul took over. Remco and Paul wanted to open their own café for some time when this came on their path. They considered several other well-known venues as well, but chose De Bierprofessor in the end.
Paul has been frequenting De Bierprofessor since 2004, so it seemed the logical choice. When he first visited De Bierprofessor he was still a pilsner drinker (remember the beer wastelands I talked about?). But he saw the menu, he was intrigued and decided he wanted to try them all. With the frequent changes of the menu he never quite succeeded. However, he kept trying. The thing he really remembered most was an awful experience with the Mongoze banana beer. He tried it again this year, but it's still not to his taste. It will stay on the menu however, because it's still a discussion piece lots of the time, especially with the coconut cups (don't know what I'm talking about? Go to De Bierprofessor to found out yourself). Paul worked for De Bierprofessor for over 8 months before buying, to properly get to know the place.
AB Inbev is the owner of the location, so there are beers on the menu from their assortment. However, they have the freedom to add beers of their own choice outside of the AB inbev assortment to their menu as well, as long as they buy the liquor, soda and wine from AB Inbev. So De Bierprofessor has a remarkably interesting beer collection. As most specialty beer bars in the Netherlands, it began with a lot of Belgian beers, but these days the focus shifted to Dutch breweries. Remco and Paul will keep the current menu for now, to first get to know De Bierprofessor better and because it is a succesful formula as it is, before making some changes. Even then they'll keep some of the classics, and there will always be some Belgian beers on the menu. There will also be a proper list of barrel-aged beers, Paul's very adamant on that. The rest will be a mix of Dutch beers, local beers, beers they want on their menu and beers that are particularly popular with their audience. It will be a balance between what they know the audience already likes and what they want the audience to get to know. Some beers will only be available for a few weeks and there will be a rotation of about 1 to 4 new beers every week. The only thing that has changed is the menu booklet, which was on alphabetical order before, but now you can search per style.
Paul and Remco have a positive outlook on the current beer culture in Eindhoven and the place of De Bierprofessor in it. The bars work well together and really complement each other, and Paul and Remco are convinced they can make each other stronger. With more specialty beer bars there are also more opportunities for extensive beer walks and such, and it's a really close and positive community. Paul and Remco want to sell more local beers in the future. They are proud members of the Eindhoven community and want to show that!
I can still remember when De Bierprofessor opened at the Stratumseind. Yes, I'm that old, thank you very much. The first beer I tried was a Duchesse de Bourgogne, because I loved the label and I still thought all dark beers were bitter, sweet and roasted. Was I in for a surprise! It was not a good one. But I know better now, and so do Kees, Remco and Paul and all their employees. If you would buy a Duchesse these days, they will tell you something about it, before selling it to you. Just to keep you from nasty surprises. But I loved De Bierprofessor anyways and visited a lot before I went away to Amsterdam and frequented it some more when I came back. And most certainly will frequent again when things calm down a bit in the world. Definitely a place you should visit when you are in Eindhoven!
Have you been to De Bierprofessor? What did you think of it?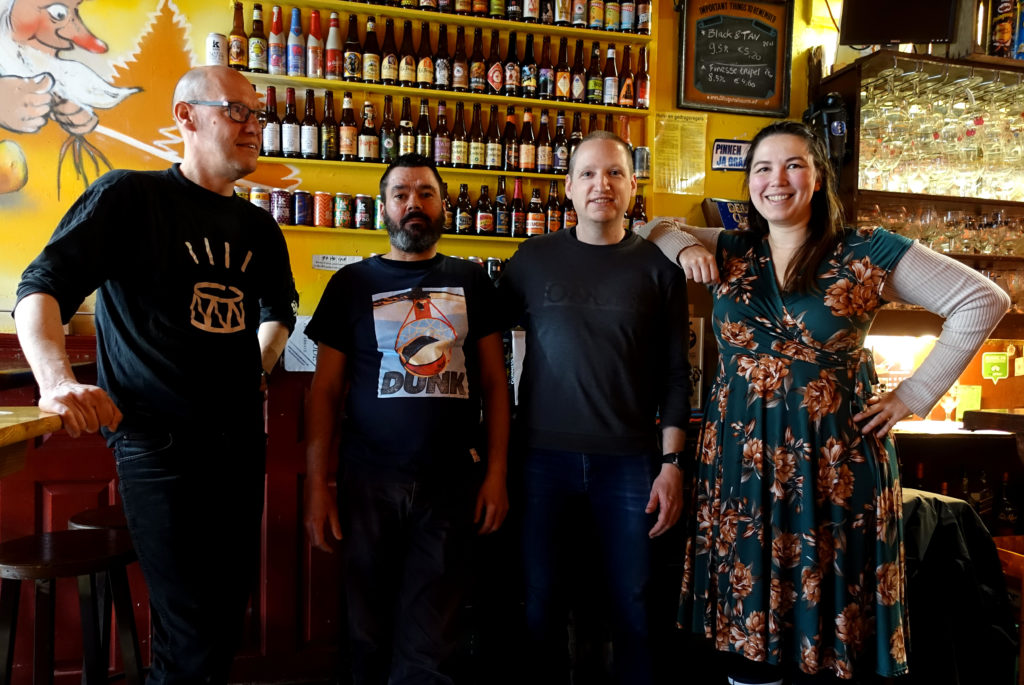 Website: https://www.bierprofessor.nl/
Instagram: https://www.instagram.com/bierprofessoreindhoven/
Facebook: https://www.facebook.com/bierprof