I said I would come back to the beer side of Eindhoven. And what better way to start than to talk the person who wanted to write about the beery side of Eindhoven as well and ended up writing a book about the breweries of the past in Eindhoven?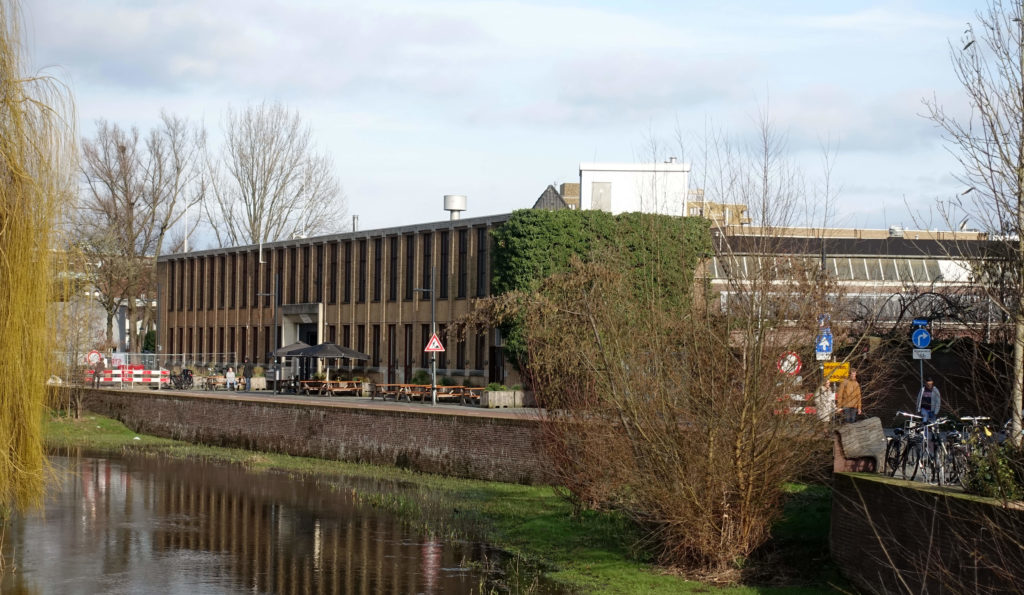 So I contacted David Hendrich and met him at 100 Watt/Stadsbrouwerij Eindhoven. David Hendrich is an enterpreneur who made a name for himself in Eindhoven by founding the Stadsbrouwerij Eindhoven and pub 100 Watt. He also wrote a book: De Ouden Brouweryen van Eyndhoven (the old breweries of Eindhoven), about 8 years ago. David calls himself a projects person and uses a project approach to everything. So when the opportunity came around to combine his love for history with his interest in beer, it was only logical to write a book about that.
It began at a yearly vacation in the Ardennes where he visited some breweries with his friends, including Brasserie d'Achouffe. It inspired him to go and brew beers himself. When he came back to the Netherlands, he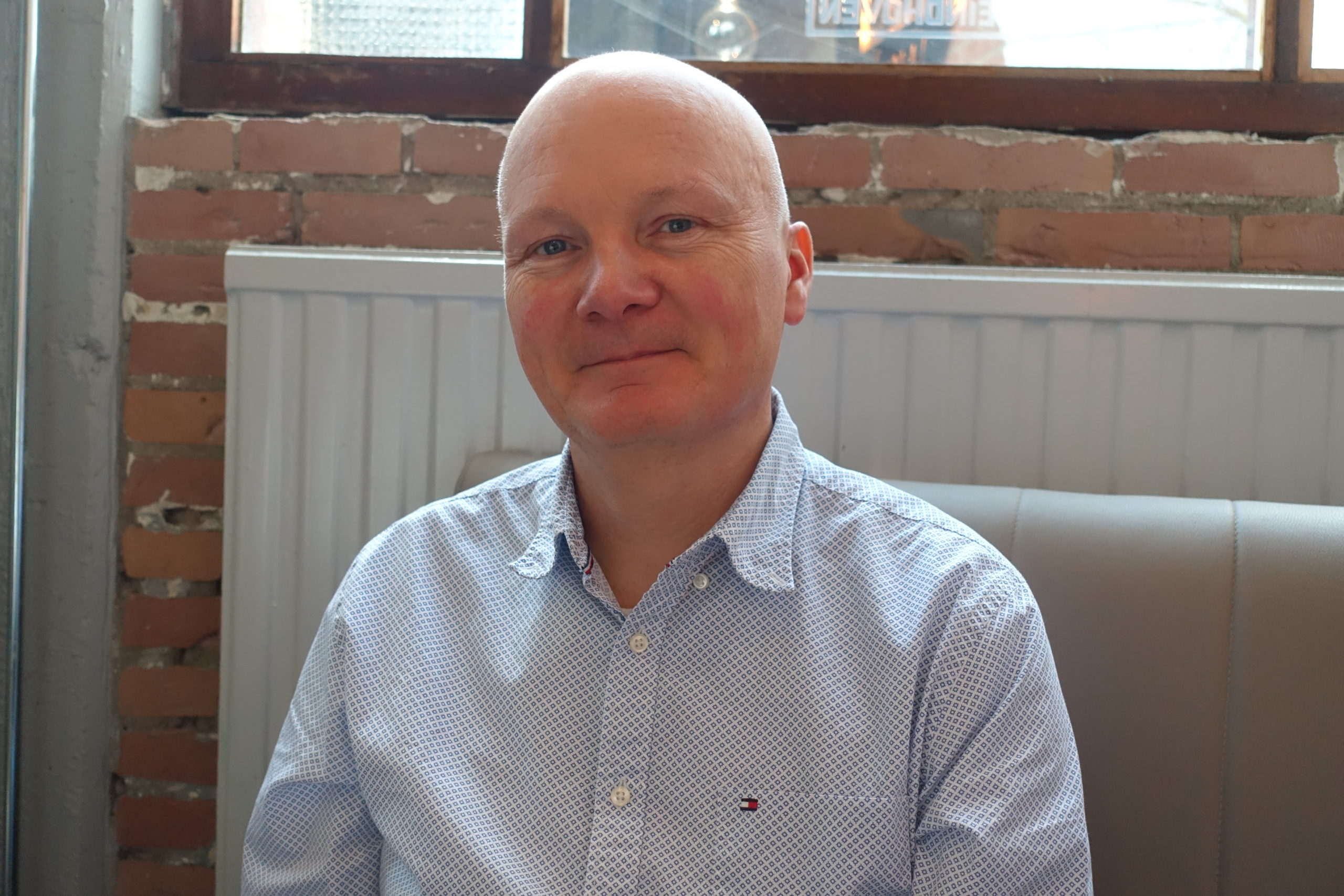 contacted someone working in the food service industry, he found a designer for the labels, and he found someone who could brew and started his own beerline. From there he decided he wanted to brew historical beers because he wanted to do something with the history of the city of Eindhoven. He went looking for historical recipes, but found out those are hard to find, especially localised recipes specific for Eindhoven. Meanwhile in Haarlem, Jopen was trying to do the same thing and they came with the Jopen Koyt not long after. He kept on searching and after a while he had so much information about all the old breweries in Eindhoven (but alas, still no recipe) that he decided to write a book about it.
David contacted city archeologist Nico Arts, who advised him on how to best write a book about history and helped him with material and pictures. He also contacted historians, like Jan Spoorenberg, who helped him validate his research for the book. Because writing a book about history means you have to draw some conclusions yourself, based on the facts and stories you can find. You also have to make up your own mind on more controversial facts of history, have to make assumptions and basically do some extensive research. It took about a year to write the book, and prepare other necessities like the design and the rights for the pictures. Eventually the book was published in 2012 for one print run. After David published the book he got invited for presentations and such at historical societies which he always ended with: And now I'm going to start my own brewery. So he did.
He began with Eijkenrode bier and sold beers based on the history of Eindhoven. Soon after he drifted to something bigger.
Stadsbrouwerij Eindhoven stems from Eijkenrode bier, Brasserie Bours (Rob Bours) and a lot of volunteers. It had a rocky start. Over the years the organisation evolved into what it is today. David always wanted a Stadsbrouwerij (a city brewery) and now has not one but two: one in Eindhoven and one in Tilburg. Calling your brewery the city brewery creates some expectations and comes with some obligations to the city. David believes in making beer for the city. There are also several city initiatives stemming from the brewery to boost the city identity, and help in the community. Volume wise De Stadsbrouwerij is as big as Van Moll, the other well-known brewery and pub in Eindhoven. Eijkenrode bier still exists, but as a holding for beer initiatives. I'll get back more extensively to the brewery part of Stadsbrouwerij Eindhoven after my interview with Rob Bours.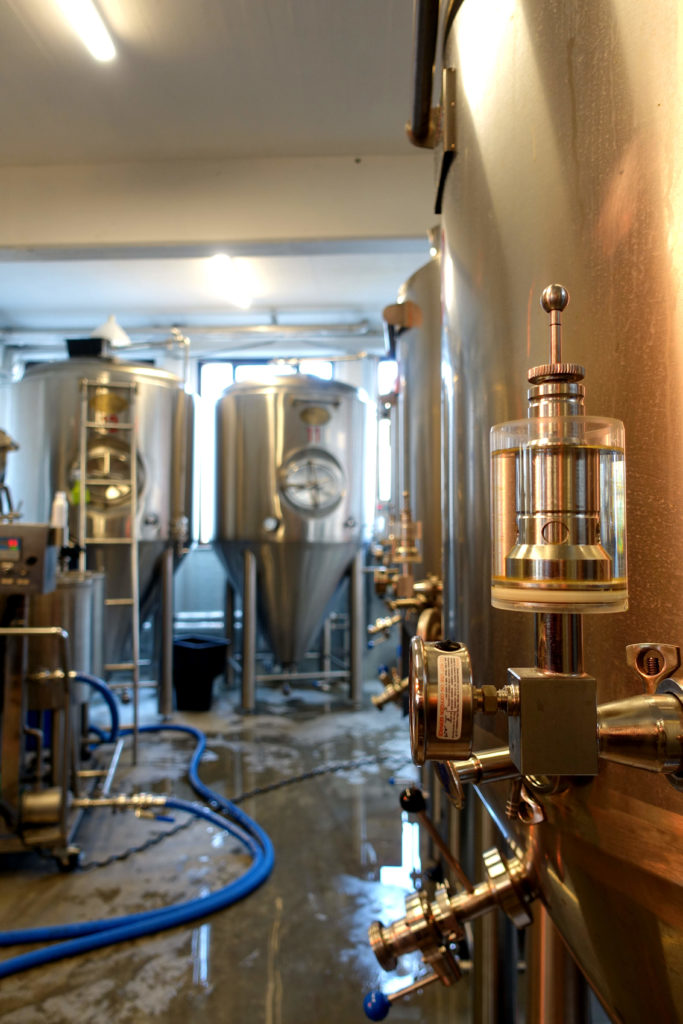 Stadsbrouwerij Eindhoven is joined with the pub 100 Watt (reference to Philips), a very industrial place to enjoy a beer and a bite. The Brewery and the pub are based in the old Schellens fabrics factory buildings from 1901. Fabrics have always been important for the Eindhoven industry, which is apparent in names like De Effenaar (our famous concert hall, the name is an appliance used in the making of linen). They tried to preserve as much of the old features as possible and David still has a lot of pictures of what the building looked like before, paint gutters and all included, which were not very practical to keep in a pub. The pub is unique in that it only serves beer from the Stadsbrouwerij, maybe a guest beer or two once in a while. They have a base assortment of 9 beers. There are about 40 beers in rotation and always around 28 beers available.
David first wanted to establish the brewery in the old brewery Zeeland, which we visited during our Eindhoven city tour. It still has a lot of the old features and the canal could have been used to cool the beer thanks to a clever construction of the canal being connected to the basements of the building.
That didn't work out, but I think the Schellens factory is a much more beautiful location anyway. Years later, Stadsbrouwerij Eindhoven and 100 Watt are household names in Eindhoven, and I cannot imagine Eindhoven without them. But they are not done evolving yet. They are now working on a name switch. The downside of a name like Stadsbrouwerij is that it doesn't work very well nationally, let alone internationally. So the brewery will become 100 Watt in the future and the pub will become Café Stadsbrouwerij. The labels will be more uniform under the 100 watt flag, so the historical line will not be as distinct as it is now, but will still be recognisable. And they just opened a second, loosely related pub in a central place in Eindhoven.
David recognises that beer culture in Eindhoven has significally changed over the last five years and all for the better. Initiatives like Van Moll, but also beer cafés like the Drinkers pub really advanced the specialty beers culture in Eindhoven, which let to an opportunity for all other cafés to serve more specialty beers as well. The specialty beer community in Eindhoven works very well together and the relationship between them is very good. David loves history, but he looks forward to a bright beery future as well.
And last week Stadsbrouwerij Eindhoven's 150 Watt won the Dutch Beer Challenge of 2020!!
Which beer from Stadsbrouwerij Eindhoven do you like best?